Heart of Practice Yoga Retreat is coming up soon!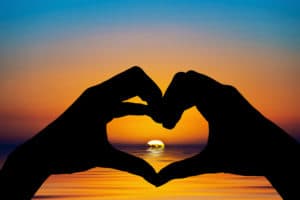 with Tiina Kivinen and friends
 Lotus Heart Retreat Centre in Brighton, ON.
Dates: Dec. 1 to Dec. 3, 2017
Regular Price: $420 +HST
Private Room Price: $470 +HST

Join us for a weekend immersion in the heart of practice. Located at the beautiful and tranquil Lotus Heart Retreat Centre, less than an hour from Peterborough in the Brighton area, this retreat is for those with all levels of experience with yoga. If you feel a calling to deepen your practice, or if a weekend retreat would nourish your being, we would be honoured to have you. When we tap into the heart of our practice, we have potential to bring a felt sense of the infinite, into our bodies, minds and hearts. Through Bhakti Yoga, chanting, yoga classes, meditations, deep restoration/ Yoga Nidra, live music, and expressive arts, we create space for wisdom, clarity, and spirit to emerge from our own depths. Community forms as we connect and create, self care deepens with a focus on contemplation and meditation, and the heart brightens with music, chanting, movement, and expression.
The weekend will include
2 nights stay in a lovely retreat centre, private and shared accommodation
Delicious and nourishing vegetarian meals, incredibly healthy and tasty!
Inspired Yoga and meditation classes and workshops for deepening your practice, including Live Music Yoga and Kirtan
Spacious time to enjoy nature trails and cozy retreat centre
CONTACT US for more info.