July 14, 2018




10:00 am - 11:30 am

August 11, 2018




10:00 am - 11:30 am

September 8, 2018




10:00 am - 11:30 am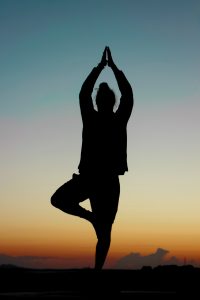 with Kay'la Fraser
If you experience tightness in your lower back, hips or hamstrings, this is the workshop for you! In this 3 part series, you will have an opportunity to ease tension, tone, strengthen and lengthen, and increase your range of motion while creating a sense of openness within your energetic body. Straps and blocks will be used to further support and deepen your practice.
All levels of experience are most welcome.
Register for all 3, or join us for any of the individual classes.