For Rent: Practitioner Treatment Spaces in Prime Downtown Location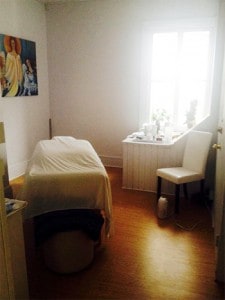 Treatment space for practitioners of massage or other body work, reiki, acupuncture, etc. available immediately in beautiful space with great energy and people. Part time and full time rentals available.
Downtown Peterborough at Hunter St. and George St., next door to Haaseltons. 2 Rooms available, plus studio space.
Many people interested in healing arts will get exposure to your practice, as we have many yoga students, and will promote your services within the studio, website, and newsletter. Massage table included, optionally.
Part time and Full time opportunities available.
Contact Us for more information or to arrange a viewing.