Live Online Classes
Gentle Flow and Restore Online Yoga
with Tiina Kivinen
*This class takes place over Zoom. You are welcome to have camera on or off, and a recording is provided afterwards, so no worries if your schedule changes!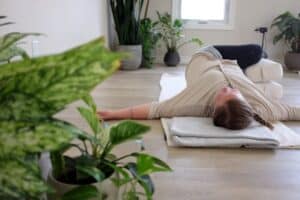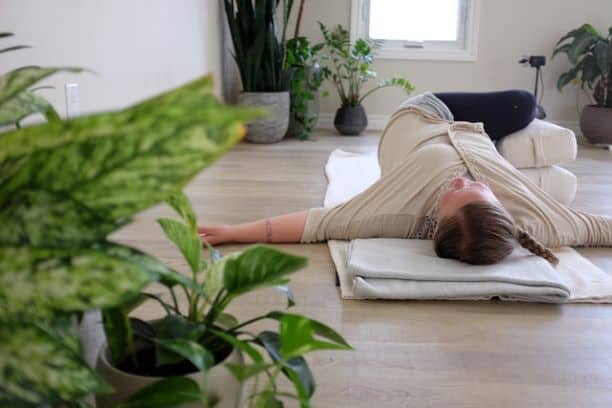 Date and Time: Tuesdays 7 – 8pm, 6 weeks, January 11 – February 15, 2022
Price: $100 + HST for 6 Weeks, Drop-Ins available $18 + HST

This gentle, restorative-style Yoga class is open to all levels of experience. The class integrates meditation, breath awareness, gentle stretching, and restorative postures to support wellness on all levels of your being. Restore balance in the nervous system, clear the mind, and let go of cumulative tension in your body. Free up your vital energy, inhabit your body in a loving way, and cultivate feelings of peace, compassion, and harmony.
*The link will be sent out prior to the class, please register no later than 15 min before class. The recording is sent out by the next day.
Online Yoga 3 Week Special
The current restrictions in Ontario are set to last at least until January 27 2022. The following classes are online during this time.
7 – 8pm  Monday Prana Flow and Restore Yoga
10 – 11 am  Tuesday Gentle Flow and Restore Yoga
7 – 8pm Tuesday Gentle Flow and Restore Yoga
You are invited to register for a 3 week Special, meaning that you can attend any of these classes from January 10 -25.
This is a perfect opportunity for anyone who needs some structured self- care during this latest wave! Classes are recorded and sent out via email so you can also be flexible with when you choose to practice! Cameras can be on or off, PJ's always welcome.