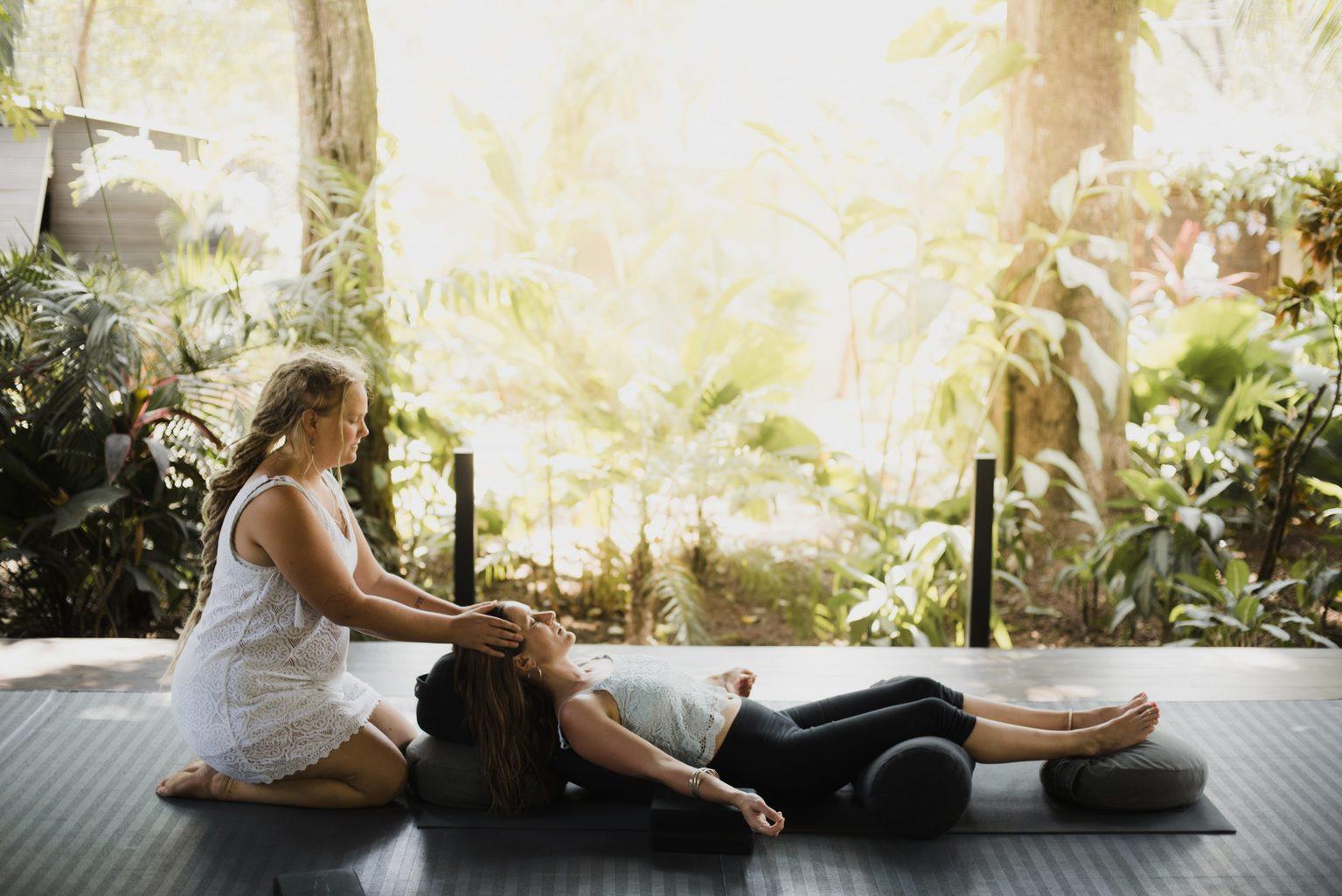 ---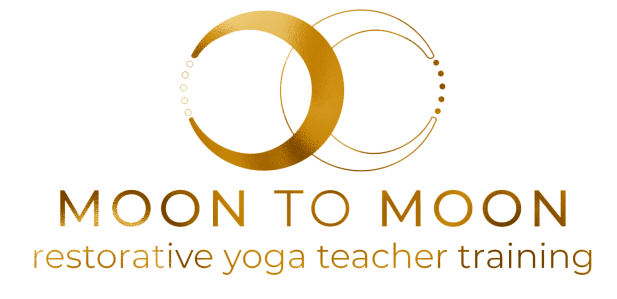 ---
In this restorative yoga teacher training you will be guided on a journey through the rhythms of the moon, an 8-week (2 lunar cycle) Restorative Yoga immersion and evolution to becoming a guide of these precious teachings.
You will learn everything you need to know in order to skillfully lead restorative yoga classes! You will become confident at guiding this deeply restful practice that creates deep rejuvenating states of meditation and relaxation.
---
NEXT ONLINE RESTORATIVE YOGA TEACHER TRAINING: NEW MOON, JANUARY 27, 2022
Check out what previous Moon to Moon grads are saying about the training:
Restorative Yoga Teacher Training
Restorative yoga is slow and contemplative, using the support of props we exert as little effort as possible and move into a place of deep rest. You can think of restorative yoga as effortless in nature and as "yoga for the health of the nervous system"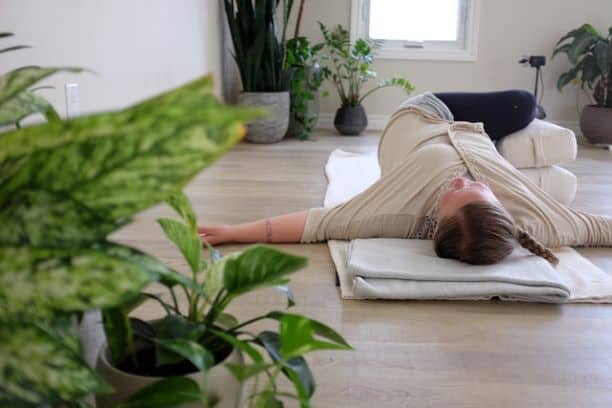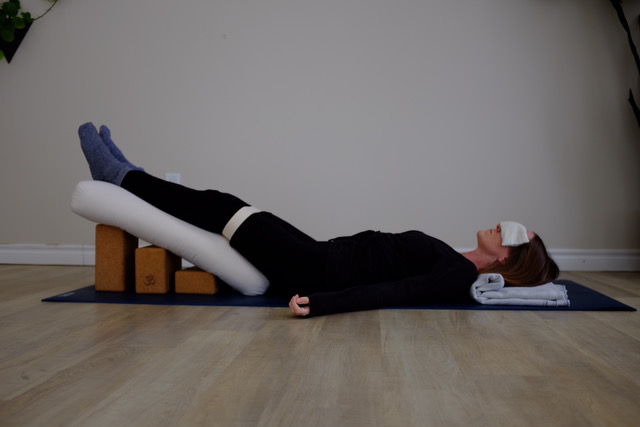 ---
In this training you will be guided towards deepening your own practice and a philosophy of ongoing self inquiry to bring out your unique gifts in becoming the evolution of your own yoga, even if you choose not to teach yoga classes.
You will learn how to guide methods for developing awareness; facilitating deep states of relaxation and pure abiding consciousness for your students.
RITUALS AND PRACTICES TO RE-ENCHANT YOU WITH THE MAGIC OF THE MOON
Rituals are one of the most powerful tools to help us mark important thersholds in our lives, to heal and integrate what's happening in our external lives. Learn to use sacred tools: nature, the elements, ritual & ayurvedic practices to go with the lunar cycle.
Embracing the rhythms of nature has been a foundation of human wellbeing for thousands of generations. The wisdom of our ancestors and nature can help you find balance, harmony, and energy renewal amidst the hectic bustle of everyday pressures and deadlines. Learn how to integrate the intelligence of the natural world in all of its ebbs and flows of energy within the comfortable sanctuary of your own home.
With many years of experience facilitating meaningful yoga experiences, Tiina and Ally will help you connect with your unique gifts as a yoga teacher.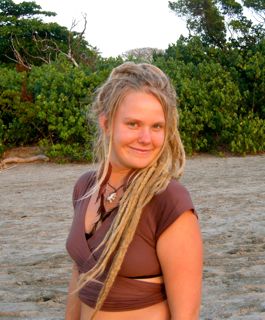 Tiina is the founder of Amrita Living Yoga 200 & 300 hour teacher training and has been teaching yoga for over 18 years in Canada and abroad, including Restorative Yoga. Tiina has trained with long-time Restorative Yoga teacher Jane Fryer in her Essential Nature Restorative Yoga Teacher Training. She loves leading trainings, retreats and workshops that tap into the deeper practices of Yoga. She has acted as Assistant Director and has been on faculty of teacher trainings at the Nosara Yoga Institute and Kripalu Centre for Yoga and Health. See has studied Restorative Yoga, Hypnotherapy with the Orca Institute, Yoga Nidra, Ayurvedic Yoga, Prenatal Yoga, Yoga Dance, Trauma Sensitivity, and more.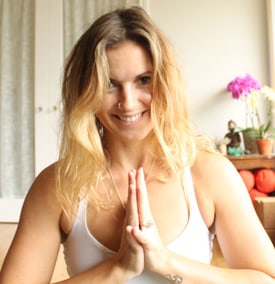 Ally Boothroyd
Co-Director
Ally is founder of Sarovara Yoga in Bobcaygeon, and co-facilitator of the Amrita Living Yoga 200 hour yoga teacher training program. She studied under Randal Williams of the Kripalu Centre for Yoga and Health for her 200 hour training, and has also completed 300 hour training with Living in the Self, and Ashley Turner. In her classes she loves to bring awareness to the physicalsensations, emotions, and thoughts that arise throughout the practice to create a 'meditation in motion' style of yoga. She is particularly interested in the Eight Limbs of yoga and yoga philosophy and seeks to deepen her students' yoga practices both on and off the mat. She has studied Yoga Nidra with many mentors and schools over the years, including Richard Miller with the iRest Institute.
---
---
One-Time Payment of $997 USD
OR
Four Payments of $275 USD
Contact us for scholarship options
---
Q- What are the Live Zoom Call Dates/Times?
Coming soon...
Q - What if I can't make the Live Calls? Are they recorded?
Yes, all of the Live Calls are recorded and available for 2 weeks.
Q - Can I move through the course at my own pace? How much time should I expect to spend on it each week?
This course is designed to be completed in 2 lunar cycles, and much of the content can be explored at your own pace throughout the two month period. Some group Zoom calls are scheduled in advance, and toward the end of the course we have an empowering and inspiring practice teach component where you will practice with partners via zoom and both teach a class and have the opportunity to attend classes with your peers. Some of our graduates report spending about 2 - 3 hours per week on the course, but this may vary from person to person.
Q- Do I get a certificate?
Once you have completed all of the course requirements, you will receive a certificate that is eligible for Yoga Alliance Continuing Education credits.
Q - How long do I have access to the training?
You will have lifetime access to the training which will grow with content as more resources are created over time. You will also have access to the online classroom and Facebook community for life.
Q- What if I'm in a different time zone?
Sometimes we have students apply from different regions of the world: the UK, Europe, SE Asia, Australia, etc. and the Live call times do not fit into their schedule or are in the middle of the night. This is not a problem as the course is build to be "go-at-your-own-pace" with accountability measures in place to keep you moving forward with the modules week to week. The Live calls are all filmed and the replays can be viewed inside of the online classroom portal. You will still have the opportunity to practice with a partner in real time on zoom at a time that fits your combined schedules.
Sign up to find out more about trainings
Have questions or concerns? Get in touch!
Please contact us with any additional questions, and if you would like to talk or even meet in person if you are in our local areas near Peterborough and the Kawarthas, we would be happy to do so.