JUNE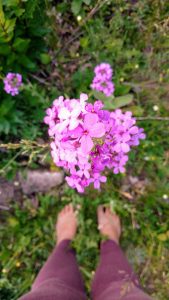 This month has always been one of my favourites… maybe its because it's my birthday month, or perhaps its the long days with extra sunlight, the excitement of the start of the summer season, the anticipation of more months of summer swims and barefoot walks. Last evening, my partner Trent, and our furry companions Breeze and Liila were out for a later evening walk, and the fireflies were out in full fairy magic, and the locust trees in full bloom offering such delicious fragrance! Nature, offering so much healing, inspiration and rejuvenation at this time of year. As we move toward the summer solstice, I have been excited to conjure ritual and celebration around this special time. As we reach the peak of light in our days, how can we embrace our own potential to be bright, to live life fully, to nourish the seeds of intention, and stand confidently in our truth? I love acknowledging all the seasonal turning points as opportunities for reflection and ceremony, and this time of year is particularly fertile with blessings, nature healing, and bright, full expression. Many cultures around the world honour the Solstice in different ways, and I recently did some reaserch around what did my Finnish ancestors do for Solstice tradition? Turns out, I am in alignment with my roots, as the Finns celebrate the 'Midsummer' with rituals of Sauna bathing, lake swims, and bonfires. In the Northern areas of Finland, the midnight sun lights up the night, and traditionally the Midsummer is called Ukon juhla ("Ukko's celebration") after the Finnish god Ukko. What rituals light you up at this time of year?
*A note from us about our prices! After 3 years in operation, with all the ups and downs of small business life, we are grateful that we still exist for you downtown Peterborough! We have decided to raise our prices for 10 Class Series and Unlimited, just a bit, to honour our need for sustainability. Hopefully this will be a small change that makes a difference for our bottom line. We appreciate your understanding, and please know that these prices are still well in the range of a lower end / affordability for quality yoga experiences in our community!
Summer Love to you all! Thank you for tuning in to the newsletter!
Tiina Kivinen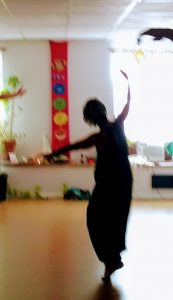 ---
Summer Schedule at Peterborough Living Yoga
We have been working hard in shaping our upcoming offerings for this Summer Season! Our Weekly Class Schedule shifts to the Summer Schedule on June 22, and you can see both Spring and Summer weekly class schedules here.
A few highlights for our new Weekly Schedule ……
Prana Awakening Dance class on Tuesdays, 7 – 8:30pm with Ireni Stamou. Ireni is a good friend who has just moved here from Costa Rica. Her experience with somatics, yoga therapy, and dance is extensive. I am thrilled that we are hosting her!This class will combine yoga, somatic exploration, and free flowing, ecstatic dance. Each class follows a wave, from centering and warming the body, to explorations on and off the mat, and back to stillness and relaxation, set to an inspiring set of music that will move you. Open to drop in $15 + HST, 10 Class Series, and Unlimiteds!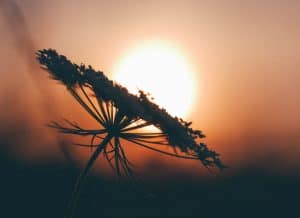 To the C.O.R.E – Our favourite high intesity, core avtivating Yoga class with Kay'la is now a part of our weekly schedule! Join her Wednesdays 6 – 7pm, for this powerful and inspiring class! Use your 10 Class Series, Unlimited or Register Here.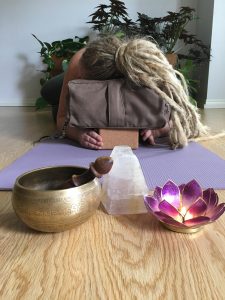 Soul Wisdom Restorative Yoga,
and
Deepening Yoga, Meditation, and Breathwork
are both back on for a Summer series with Tiina, as well as our favourite special events
Chakra Bliss Aromatherapy Restorative Yoga,
Reiki Restorative Yoga; Being a Channel of Love,
and
Yoga Nidra.
---

We are super happy to once again be a part of the Peterborough Yoga Festival .
Save the date! Saturday June 23, 7am – 7pm at Del Crary Park. You will find us and a selection of our communities creations at the Yogi Market, as well as a special class, Temple Yoga; Live Music, Aromatherapy and Reiki with Tiina Kivinen + Friends, on the Second Stage, 2:45 – 4pm! This year we are also happy to be sponsoring the festival as a 'Festival Friend'. Come pick up your advanced tickets, we have them at the studio, and we hope to see you there!
---
Are you a Holistic Practitioner or Yoga Teacher looking for a space? We have our lovely Treatment Rooms and Yoga Studio available for rent, part time options for affordable prices! Contact us for a viewing!
---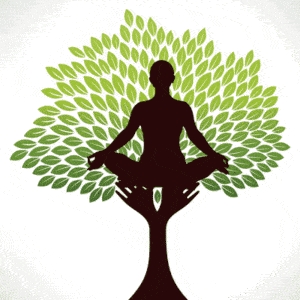 A Summer of Unlimited Yoga
Register for 2 or 3  Months of Unlimited Yoga this  Summer (Includes most of our registered series, including Deepening Yoga, Meditation, and Breathwork, To the Core and Soul Wisdom Restorative Yoga, as well as the rest of our weekly schedule). Unlimited Yoga is perfect for those of you who love to (or aspire to!) come to more than one class per week. If one class/ per week is more possible for you, the Studio 10 Class Series is your best bet! If you can make it to more than one class/ week, our Unlimited Yoga memberships are an amazing deal! Start anytime!