December 21, 2020




7:00 pm - 8:30 pm
Class on Zoom with Tiina Kivinen

Date and Time: Monday, December 21, 7 – 8:30pm
Price:$15 + HST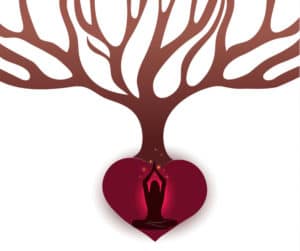 This year's Winter Solstice falls on Monday, December 21. To honour and bring ritual to this very sacred time, I am offering a Zoom Yoga class that you can participate in from the comfort and coziness of your own home.
In the northern hemisphere, the Winter Solstice marks the longest night/ hours of darkness, as one of the earth's poles has its maximum tilt away from the sun. For millenia, cultures around the world have brought ceremony to this time, in honouring the darkness, the powerful transition between seasons, and the rebirth of the sun. There is much to honour and embrace in the healing darkness of the night, the power of regeneration, deep rest and the magic of the dreamworld. From the darkness, we emerge into the light of a new day, a new season, with the promise of rebirth after this time of winters rest and gestation. This class offers an opportunity to bring ritual to this time, bringing Yoga, meditation, self reflection, journaling and intention to this sacred time. A gentle flow, ending with a prolonged relaxation/  mini nidra savasana, and some time for self relfection. All abilities are welcome!
You will need an internet connection and device (computer, phone or tablet), some space and time for quiet reflection and practice, yoga mat, blanket and pillow, journal, a candle, and anything else that brings a feeling of ceremony for you. (altar items, smudge, essential oils etc). Participants will mute during class, and cameras are optional. Pajamas encouraged!
We're sorry, but all tickets sales have ended because the event is expired.