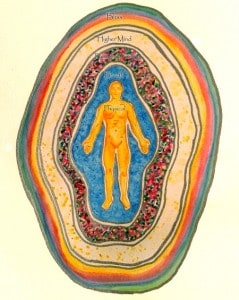 Whether you are a recent graduate of a 200 hr Yoga Teacher Training, or you have been teaching and practicing yoga for much of your life…. or somewhere in between…. Yoga is a life inquiry that does not have an ending point; it is a path that requires continued engagement with the exploration of the self and consciousness.
Here are a few reasons why you may benefit from our community initiative of providing yoga teachers with continuing education:
Creating community with other yoga teachers breaks down barriers of competition and opens doorways of connection, friendship, and support
Teaching yoga is not all bliss. It can actually be really challenging. This way we can relate and support each other when we meet those difficult moments
Just because you have a 200 hr certification does not guarantee that you know much about yoga at all: the certification is just a starting place. There's so much to learn! Yoga is a vast, ancient, and continually evolving system
The current popular culture surrounding yoga has the potential to steer us off the path, and a myriad of social, cultural, and political forces can create conditions that are very interesting and worth bringing up as a conscious inquiry
When you teach yoga, you are continuously giving your energy, time, and focus outward. You may need to refill your well and focus inward… self care!
Your students need you to be committed to your practice and committed to evolving your teaching
It's inspiring to be in a like-minded, like-hearted community!
*Graduates of 200 hr Amrita Living Yoga Teacher Training receive a discount on all CE workshops, please inquire for discount!

*All of our CE workshops qualify as Continuing Education for Yoga Alliance hours 🙂
Soul Wisdom Restorative Yoga
with Tiina Kivinen
Date and Time: Tuesdays, 5:30 – 6:45pm, 12 week series, September 26 – December 12
Price: $132+ HST, Register to save $! Or use your Studio 10 Class Series, Unlimited, or Drop In.
Soul Wisdom Restorative Yoga is an all levels restorative yoga series intended to create space for your inner wisdom to emerge from the depths of your self inquiry practice. Through gentle movement and supported and comfortable stillness, Restorative Yoga promotes the relaxation of the nervous system, bringing you into a state of relaxation and ease that has a lasting effect on your state of being. Exploring meditation techniques, breathwork, and hypnosis/yoga nidra techniques, your body, mind, and spirit have the opportunity to integrate nourishing and positive transformations. Relaxation has powerful effects, yet the process can be effortless and deeply peaceful. Limited spots available so register to ensure your space!
*Registered Yoga Teachers receive CE credits
Deepening Breathwork and Meditation Series: Pranayama~ Pratyahara~Dharana~ Dhyana~
with Tiina Kivinen
Date and Time: Sept. 11 (previous series final)
New series: 10 weeks ~ Mondays ~ September 25 – December 4 (no class October 9)
Price: $108+ HST, Register to save $! Or use your Studio 10 Class Series, Unlimited, or Drop In.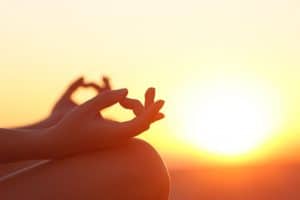 This series is intended to take you deeper into the practices of breathwork and meditation. Yoga means 'union' and refers to the essential unity of body/ mind/ spirit, and this experience of union is available to all of us, in every moment. The practices of Pranayama (breathwork) and Meditation enhance our ability to be present, to calm the nervous system, sleep better, breathe more fully, and ultimately have the potential to optimize our health on all levels (nervous system, immune boosting, calming anxiety/ stress, mental clarity and physical health). This series of open to all (as long as you can climb stairs to get to the studio). Gentle movements will be guided to help prepare the body for deeper meditation and breathing practices, and restorative style postures will assist in the deepening. We will not be sitting still for the full hour, and being comfortable in your position is always a priority. Space is limited, register now for a prorated discount for all 10 classes or use your PLY 10 class series. Great for beginner to more experienced practitioners, as well as Yoga teachers looking to deepen your practice and teaching of breathwork and meditation. *Registered Yoga Teachers receive CE credits
Chakra Essentials: An Aromatherapy Yoga Journey Through the Energy Centres
with Tiina Kivinen and Angella Windrem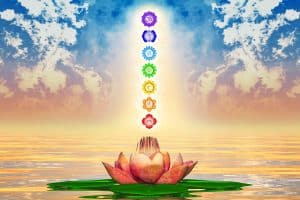 Dates and Times:
Tuesdays, Sept. 19 – Oct. 24 (6 weeks) ~ 7 – 8:30pm
+ Friday, Nov. 3 (Chakra Bliss event is included in this registration) ~ 7 – 9pm

Price: $90 + Hst (full series including Chakra Bliss Restorative Yoga on Nov. 3)
This series is open to PLY 10 Class and Unlimited members. However, registration for the November 3 Chakra Bliss event is still needed separately if you are attending the series without registering otherwise here.
Join Tiina and Angella for a 7 week dive into the Chakras. Each class will be themed with one of the 7 Chakra energy centres, moving in a progression from Root to Crown. Using hatha yoga posture flows, meditations, breathwork, and essential oils, Tiina and Angella will hold space for your self inquiry to deepen. The Chakras are part of the yogic system of energy anatomy, manifesting physically, emotionally, energetically, and spiritually. Exploring the chakras with Yoga, meditation and aromatherpy will support you in becoming more harmonized, aligned, peaceful and self aware. This class is open to all levels of experience, we welcome all who feel called to explore the Chakras in a safe and inspired space! *Registered Yoga Teachers receive CE credits
Little Lotus Prenatal Yoga Certification, Level 1 and 2
•Benefits of yoga during pregnancy and effects of pregnancy on the body
•Physical and emotional changes during pregnancy
•Yoga asana during the prenatal period
•The 8 limbs of yoga and how they are applied through the pregnancy journey
•Lesson planning for prenatal yoga classes
Level 2: Connecting & Preparing for Birth With Yoga
Date and Time: Saturday, September 23rd & Sunday, September 24th, 10 am  – 6pm
•Yoga Teachers relationship with health care providers
•Connecting, networking and relationship building with allied health professionals
•High risk and non-high risk pregnancies
•Stages of labour and understanding labour and delivery
•Fetal positioning and asana
•Vocal toning
•Relaxation strategies for pregnancy and childbirth
•Teaching yoga to prepare for labour and delivery
•Experience Prenatal Yoga master classes and sequencing
Each 16 hr training is approved for Yoga Alliance CEU's and can also be used towards full Yoga Alliance Registered Prenatal Yoga Teacher accreditation with the Little Lotus' other modules.
NOTE: Level 1 is NOT a prerequisite for Level 2. Take all 4 trainings to work towards Yoga Alliance designation (RPYT), or join in for the trainings that work with your schedule!
A Yoga Alliance CEU training that will provide you with the tools and confidence to teach women in the prenatal period. This training is suitable for yoga teachers that wish to teach prenatal yoga or learn more about yoga during pregnancy, as well as individuals who work closely with expecting and new mothers, such as midwives, doulas and others.

Price:
Early Bird: $375 (until August 28)
Regular: $450
*Combine Level 1 and 2 and save $50!
Little Lotus Kids Yoga Teacher Training
Date and Time: Saturday October 21 & Sunday October 22, 10am – 6pm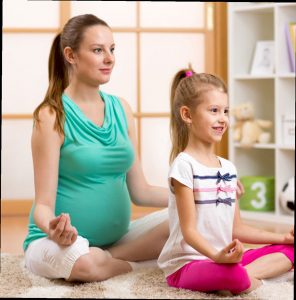 •Gain confidence in teaching yoga to children ages 2-12.
•Learn how to teach pranayama (breathing techniques) in a fun and intriguing way.
•Learn songs, games and activities to apply in your kids yoga classes, gym classes, day camps and daycare classes.
•Build your teaching tool box with tons of resources, songs, books and websites.
•Make creative lesson plans that are well rounded and inclusive.
•Learn how to teach meditation and guided relaxation in age appropriate ways.
•Dive into yoga asana (postures) and feel confident teaching them in age appropriate ways, always ensuring safety.
Who can participate in this course? If you LOVE children and want to teach them amazing life skills then this course is for you!
Who has taken our courses before?
•School teachers
•Yoga teachers
•ECEs
•Camp counselors
•Parents
•Fitness instructors & personal trainers
•Physiotherapists
•Occupational therapists
•Speech & language therapists
Price:
Early Bird: $375 (until September 28)
Regular: $450
Deepening 8 Limbs: Applied Yamas and Niyamas ~ Continuing Education Workshop

with Tiina Kivinen

Date and Time: Saturday, Oct. 14, 9am – 12pm
Price: $40 +HST
In this workshop we will dive into the Yamas and Niyamas. Yamas and Niyamas are the first two limbs of the Ashtanga 8 Limbs of Yoga as translated and communicated by Patanjali in the Yoga Sutras. They are often considered to be ethical principles that form the foundation of Yoga practice, and Donna Fahri describes them as 'the description of a nature freed from the illusion of separateness'… *Registered Yoga Teachers receive CE credits