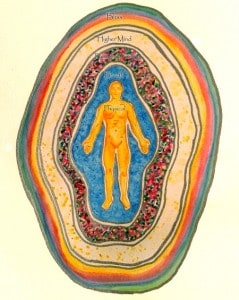 Whether you are a recent graduate of a 200 hr Yoga Teacher Training, or you have been teaching and practicing yoga for much of your life…. or somewhere in between…. Yoga is a life inquiry that does not have an ending point; it is a path that requires continued engagement with the exploration of the self and consciousness.
Here are a few reasons why you may benefit from our community initiative of providing yoga teachers with continuing education:
Creating community with other yoga teachers breaks down barriers of competition and opens doorways of connection, friendship, and support
Teaching yoga is not all bliss. It can actually be really challenging. This way we can relate and support each other when we meet those difficult moments
Just because you have a 200 hr certification does not guarantee that you know much about yoga at all: the certification is just a starting place. There's so much to learn! Yoga is a vast, ancient, and continually evolving system
The current popular culture surrounding yoga has the potential to steer us off the path, and a myriad of social, cultural, and political forces can create conditions that are very interesting and worth bringing up as a conscious inquiry
When you teach yoga, you are continuously giving your energy, time, and focus outward. You may need to refill your well and focus inward… self care!
Your students need you to be committed to your practice and committed to evolving your teaching
It's inspiring to be in a like-minded, like-hearted community!
*Graduates of 200 hr Amrita Living Yoga Teacher Training receive a discount on all CE workshops, please inquire for discount!

*All of our CE workshops qualify as Continuing Education for Yoga Alliance hours 🙂
Soul Wisdom Restorative Yoga
with Tiina Kivinen
Date and Time: Tuesdays, 5:30 – 6:45pm, 12 week series, September 26 – December 12
Price: $132+ HST, Register to save $! Or use your Studio 10 Class Series, Unlimited, or Drop In.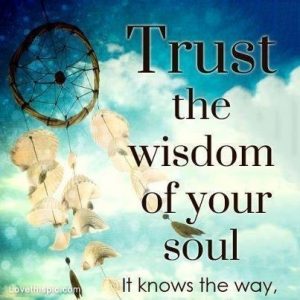 Soul Wisdom Restorative Yoga is an all levels restorative yoga series intended to create space for your inner wisdom to emerge from the depths of your self inquiry practice. Through gentle movement and supported and comfortable stillness, Restorative Yoga promotes the relaxation of the nervous system, bringing you into a state of relaxation and ease that has a lasting effect on your state of being. Exploring meditation techniques, breathwork, and hypnosis/yoga nidra techniques, your body, mind, and spirit have the opportunity to integrate nourishing and positive transformations. Relaxation has powerful effects, yet the process can be effortless and deeply peaceful. Limited spots available so register to ensure your space!
*Registered Yoga Teachers receive CE credits
Deepening Breathwork and Meditation Series: Pranayama~ Pratyahara~Dharana~ Dhyana~
with Tiina Kivinen
Date and Time: Sept. 11 (previous series final)
New series: 10 weeks ~ Mondays ~ September 25 – December 4 (no class October 9)
Price: $108+ HST, Register to save $! Or use your Studio 10 Class Series, Unlimited, or Drop In.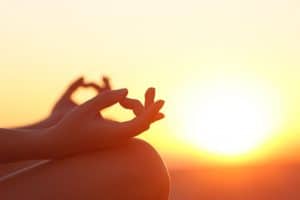 This series is intended to take you deeper into the practices of breathwork and meditation. Yoga means 'union' and refers to the essential unity of body/ mind/ spirit, and this experience of union is available to all of us, in every moment. The practices of Pranayama (breathwork) and Meditation enhance our ability to be present, to calm the nervous system, sleep better, breathe more fully, and ultimately have the potential to optimize our health on all levels (nervous system, immune boosting, calming anxiety/ stress, mental clarity and physical health). This series of open to all (as long as you can climb stairs to get to the studio). Gentle movements will be guided to help prepare the body for deeper meditation and breathing practices, and restorative style postures will assist in the deepening. We will not be sitting still for the full hour, and being comfortable in your position is always a priority. Space is limited, register now for a prorated discount for all 10 classes or use your PLY 10 class series. Great for beginner to more experienced practitioners, as well as Yoga teachers looking to deepen your practice and teaching of breathwork and meditation. *Registered Yoga Teachers receive CE credits