Tiina Kivinen
Tiina has been teaching yoga for over 12 years and offers classes in Peterborough Ontario and Nosara Costa Rica. Tiina is the founder of Amrita Living Yoga 200 hr training, and Peterborough Living Yoga. She has been involved in other professional yoga trainings, such as assistant director of Let Your Yoga Dance Teacher Training in Nosara Costa Rica, and faculty for teacher trainings at Kripalu Centre for Yoga and Health and Nosara Yoga Institute.
She offers creative, flowing, prayerful, and prana infused yoga and yoga dancing that tunes us into our divine nature. With emphasis on the deeper practices of yoga, her classes inspire a connection to the wisdom of prana (life force) with a lightness and praising of life itself. Tiina has offered celebratory, musical, spirit filled yoga retreats in Costa Rica and Ontario.
Tiina was raised in the wilderness of Lappe Ontario and grew up in Thunder Bay involved in young women's empowerment, social and environmental activism, and community involvement. She was honoured to receive the Citizen of Exceptional Achievement Award in 2001 and the Governer General's Award for Community Involvement. Tiina completed a degree in Woman Studies and Cultural Studies from Trent University as well as a diploma in Expressive Arts from Fleming College. She is also a pioneer in an ecovillage, back to the land project, the Living Village. She loves her dog Breeze a lot.
Training Background
– 500hr Professional Level Certified Yoga Teacher through Nosara Yoga Institute – 1000 track with 625 completed
-25 Hr Essential Nature Restorative Yoga Training with Jane Fryer, Nosara Yoga Institute
– Prenatal Yoga through Blooma Prenatal Yoga
– 200hr Classical Ashtanga Hatha Certified Yoga Teacher through Salt Spring Centre of Yoga
– Certified Pranassage Practitioner with Nosara Yoga Institute
– Certified Let Your Yoga Dance Teacher and former assistant director of training
– Yoga Trance Dance Instructor trained by Shiva Rae
---
Sasha Lambrinos

Sasha graduated from Kripalu School of Yoga in 2010, which indirectly lead her to a year of traveling to visit many countries and continents. Upon returning Canada she began guiding yoga classes, and has been doing so ever since. For over a decade she has been dedicated to the practice of yoga, on and off the mat. She has studied many traditions, and focuses on keeping her classes informative and accessible.
For the past 5 years, Sasha has worked closely with Tiina Kivinen, exploring the wisdom of yoga both personally and professionally. On occasion Sasha shares her love of music through the yogic tradition of mantra singing and meditation, as a part of the Peterborough Living Yoga house band, the Om Shantis. Sasha lives on a rural property outside of Lakefield with her husband Carsten and son Arjuna (named after a peaceful warrior in the Bhagavad Gita), where they run a Bed&Breakfast www.nest-bnb.com . Sasha loves teaching at Peterborough Living Yoga because of the wonderful atmosphere, growing community, and access to so many great props! Sasha enjoys welcoming new participants at her regularly scheduled class Thursdays at 5:30pm. As well as Partner Yoga seasonal workshops, and Family Yoga playshops.
---
Lauretta Dunford
Laura is a yoga instructor from the Peterborough community.  Born in Peterborough, Laura later moved to the surrounding city of Kawartha Lakes to pursue post secondary education in the environmental field.  With a passion for environmental protection, she studied Ecosystem Management at Fleming College.  She then moved back to Peterborough to study Natural Resource Sciences at Trent University.  It was there, 6 years ago, that she began practicing yoga regularly. She was first drawn to the physical benefits of yoga, but quickly noticed all of the mental and emotional benefits of her consistent practice.  Yoga became something much more spiritual for her. Laura's love of yoga lead her to a Costa Rican yoga retreat facilitated by Tiina Kivinen and True Nature Education.  She also delved into learnings about the 7 Chakras through a series of workshops.  Committed to deepening her practice she completed her 200 Hour Yoga Teacher Training with Amrita Living Yoga, graduating in December of 2014.
Laura feels that yoga is something that can unite people from all walks of life.  She is very excited to share her ever-evolving yoga with her community, and to join fellow yogis in their practice!
---
Natalie Rosso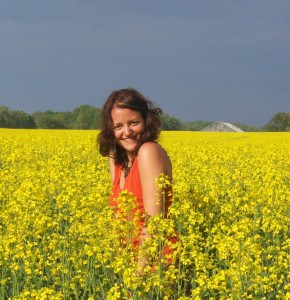 Natalie is an experienced Yoga Educator for the last 6 years and has had a personal practice of 20 years. She has acquired a 200 hour teacher training at Kripalu Center of Yoga and Health and has been assistant faculty there, helping with yoga and nature connections and training yoga teachers. Natalie guides participants gently through mediation in motion, energy awareness, self restorative postures, and self inquiry through the medicine of yoga. She is presently acquiring training to become a Yoga Therapist and is on her journey on becoming a Herbalist Practitioner.
---
Shantdeep
Shantdeep is certified Level 1 Kundalini Yoga teacher and a graduate of Amrita Living Yoga. Deeply influenced by her exploration of various wisdom teachings, Shantdeep loves to share her passion for Kundalini Yoga and Mantra Yoga. Her gentle presence, and soulful chants draw participants into an experience of allowing the soul to radiate its natural joy and divinity.
---
Kristyn Foster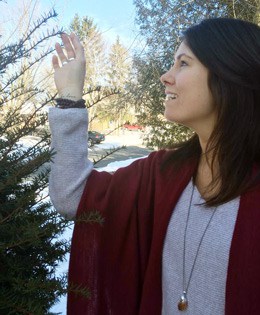 Born and raised in the eclectic Peterborough community, Kristyn developed a strong passion for the outdoors at a very young age. Tied to nature, she enjoys any opportunity to get outside and play; camping, hiking, paddling, meditation walks and gardening.
Kristyn was originally drawn to yoga for its physical healing benefits after struggling with minor chronic pain associated with years spent as a competitive athlete. For her, yoga provided so much more than physical healing but also an opportunity to look inward, discover spirituality and practice self-love.
After completing an Honours degree in Physical Geography from Trent University, Kristyn went on to complete the Amrita Yoga Teacher Training program at Peterborough Living Yoga. Inspired by a deep connection to the natural world, she builds a safe space that invokes the elemental rhythm of nature to create peace of mind through Prana Vinyasa flow.
---
Sam Milliken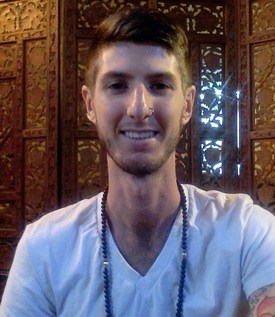 Sam is a graduate of Amrita Living Yoga and currently studies Massage Therapy at Fleming College. His passion lies in exploring the connection of body, mind and consciousness. Yoga has always been a source of calmness in his life, and a space to slow down and come home to himself. In 2014 he graduated from Trent University in Indigenous Environmental Studies, a program that inspired him to ask "What is my expression of creating love in the world?". This led him on a journey of healing, and to learn to share Yoga and meditation with his community.
---
Fraser McDonald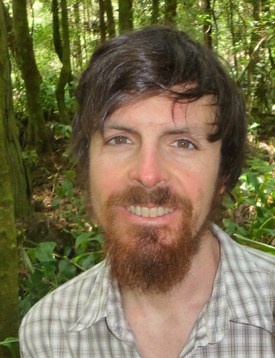 Fraser grew up in Toronto, Canada and worked for many years as a youth worker, writer/performing artist, and teacher.
He has sat with people from all walks of life and witnessed a transformational power enliven these encounters. Inspired by the joy inherent in helping others discover their true nature and curious to deepen his own discovery, he has studied with masters in hatha yoga, bhakti yoga, self-inquiry, and tai chi traditions. This brought him to the feet of his beloved teacher, Sri Mooji.
Prior to meeting Mooji, at the request of his bhakti yoga teacher, Fraser began leading regular Kirtans, and meditations, as well as Bhagavad Gita classes. Since this time, he continues to provide spiritual counselling to a variety of students, to which he intuitively tailor his guidance. He draws upon his many years of study and exploration and works with the interest of whomever he is working with to find a practice or line of inquiry that is alive and relevant.
In addition to being an Ontario certified teacher and award winning writer and performance artist, he has completed a mindfulness certification with University of Toronto, 180 hour AYT, 200 hour RYT, as well as Reiki 2 and Chakra healing.
---
Ally Boothroyd
---
Angella Windrem
Angella Windrem was born and and spent most of her childhood in Northern Ontario. This is where she attributes the cultivation of her profound love of nature. Pristine freshwater lakes and  magnificent forests were her playground. She currently resides in a small apartment above her electric bike shop that she and her husband own and operate in downtown Peterborough.
Green Street has been a labor of love for these two, as they continue to service the area with alternative transportation. They are happily learning new skills in rooftop gardening as they work at greening up their tiny, urban home and business.
Angella has recently taken her 15 year personal yoga practice to new heights by completing the  Amirita 200 hr. Yoga teacher training certification. It is Angella's sincerest desire to share her love for yoga with all, and enjoys weaving wisdom teachings and mindfulness into her gently paced classes. You may also notice elements of plant medicine and bodywork finding their way into her classes as she draws upon her 28 years as a holistic aesthetician and energy worker. Angella loves how the yogic philosophy is in perfect alignment with her own earth conscious and heart centered sensibilities.
---
Alexa Small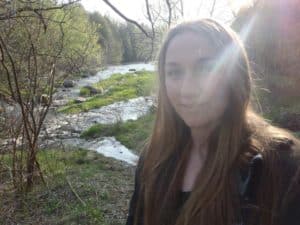 Alexa has been studying yoga and various healing modalities since 2010. Guided by a determination to pull through adversity to a brighter place, she can attest to the transformative potential of yogic philosophy, subtle energy awareness, breathing techniques, and asana as tools to purify body and mind readying the seeker for meditation. Hatha and bhakti yoga have been instrumental in helping her communicate more deeply with her intuitive self and realize peace, freedom and balance. She openly shares her passion for breath and meditation to guide others in learning tools for stress management, and to communicate more clearly between their own body, mind and subtle energies. Alexa is a graduate of Amrita Living Yoga 200 hr Yoga Teacher Training, and currently serves as assistant for the training.
---
Lisa Leonard
isa has completed certification as an Amrita Living Yoga Educator 200RYT, a Laughter Yoga Leader, a Nutrition and Wellness Counsellor, a YMCA Individual Conditioning Instructor (Personal Trainer) and YMCA Group Fitness Instructor. She has taken additional training in pranayama, meditation, mindfulness, yoga sutras, Anusara yoga asanas, self hypnosis, Brain Gym, energy therapies, and more.  She has been teaching various yoga classes, fitness classes and workshops in Peterborough to children and adults of all ages and varying abilities since 1999. Her classes have evolved over the years reflecting her continued learning and include many subtle aspects to care for your entire being using yoga philosophy, mindfulness, biomechanics and the powerful connection between mind and body.  Lisa deeply appreciates how yoga philosophy combines the various paths she's learned along her journey and enjoys using this knowledge to support the changing physical, mental and emotional needs of her students.
Being born and raised in Peterborough, Lisa left to attend York University, graduating with a BA Honours in Cultural Anthropology in 1995.  Two years later, she had a craving for continued learning and enrolled in Tai Chi and Therapeutic Touch Level 1 and began learning about and practicing yoga asanas and ayurveda.  Over the years, she delved deeper into the yogic path, Buddhism, fitness, weight management, nutrition, stress management, resilience building, coping techniques, expressive arts and as many areas of wellness as she could find. Lisa is a painter, writer and illustrator and incorporates this knowledge into her work.  She also strongly believes in the power of building resilience and having personalized positive habits to support you through varying levels of stress, trauma and grief.