Tegan Moss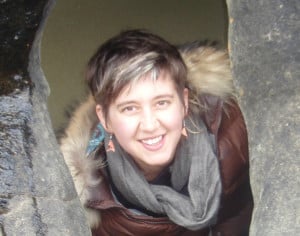 Tegan Moss is a long time yoga teacher, hoop spinner, and improv dancer.  She considers herself a student of movement and believes that asana as an essential part of coming to know ones own body. Tegan was trained in classical Hatha Yoga at the Shoshoni Shambava Yoga Ashram outside Boulder Colorado. She completed her 200 RYT certification there in October 2005 and has been teaching in Peterborough since 2008. As an instructor, she strives to provide students with the opportunity to discover new ways of moving and being in the body. In her classes you will be challenged to both explore new asana variations and deepen your knowing of traditional poses. Tegan teaches that working through asana we can find grace and illumination in places of strength and struggle. In this way, a yoga practice can help us to cultivate mindfulness and develop self awareness.Tegan is inspired by complex rhythms, mechanical processes, and belly laughs.
Marcia Campbell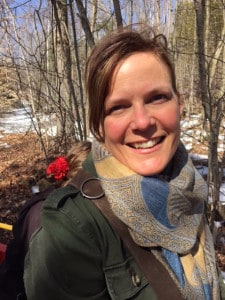 Marcia has been practising yoga for many years and has taught yoga-based fitness classes for over 10 years. Marcia offers classes to help you find calm in a busy life. She creatively weaves a theme through her class that brings an awareness to your physical body while connecting you to your emotional self. She creates a space where you can quiet the mind by connecting to the breath through movement and stillness.
Marcia graduated from the Amrita Living Yoga Teacher Training with Tiina and Ally in 2014.
Shantdeep
Shantdeep is certified Level 1 Kundalini Yoga teacher and a graduate of Amrita Living Yoga. Deeply influenced by her exploration of various wisdom teachings, Shantdeep loves to share her passion for Kundalini Yoga and Mantra Yoga. Her gentle presence, and soulful chants draw participants into an experience of allowing the soul to radiate its natural joy and divinity.
Jillian Arsenault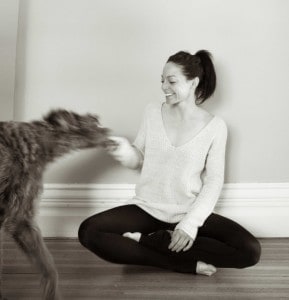 Jill has been practicing yoga for about 4 years, and graduated from Amrita Living Yoga Teacher Training in 2014. When she began practicing yoga, it was the only thing that made sense to her and she immediately connected with it, feeling drawn to it without understanding why. Over time yoga began to feel like a way of slowly healing herself and her practice gently encouraged her awareness inward. Her focus naturally shifted toward a deeper knowing and acceptance of her inner self, and living more authentically in line with her true nature. She believes that yoga provides the teachings that inspire us to live from a place of light and a place where we may all cultivate full acceptance, love, and a sense of wholeness. During her classes, Jill strives to share her yoga by offering a supportive space that encourages compassion and loving-kindness, as well as a deep inquiry into self-awareness and consciousness. Whether it is a gentle class or power yoga, Jill ultimately encourages the process of coming home to yourself- an awakening through asana and meditation.
Lisa Leonard
isa has completed certification as an Amrita Living Yoga Educator 200RYT, a Laughter Yoga Leader, a Nutrition and Wellness Counsellor, a YMCA Individual Conditioning Instructor (Personal Trainer) and YMCA Group Fitness Instructor. She has taken additional training in pranayama, meditation, mindfulness, yoga sutras, Anusara yoga asanas, self hypnosis, Brain Gym, energy therapies, and more.  She has been teaching various yoga classes, fitness classes and workshops in Peterborough to children and adults of all ages and varying abilities since 1999. Her classes have evolved over the years reflecting her continued learning and include many subtle aspects to care for your entire being using yoga philosophy, mindfulness, biomechanics and the powerful connection between mind and body.  Lisa deeply appreciates how yoga philosophy combines the various paths she's learned along her journey and enjoys using this knowledge to support the changing physical, mental and emotional needs of her students.
Being born and raised in Peterborough, Lisa left to attend York University, graduating with a BA Honours in Cultural Anthropology in 1995.  Two years later, she had a craving for continued learning and enrolled in Tai Chi and Therapeutic Touch Level 1 and began learning about and practicing yoga asanas and ayurveda.  Over the years, she delved deeper into the yogic path, Buddhism, fitness, weight management, nutrition, stress management, resilience building, coping techniques, expressive arts and as many areas of wellness as she could find. Lisa is a painter, writer and illustrator and incorporates this knowledge into her work.  She also strongly believes in the power of building resilience and having personalized positive habits to support you through varying levels of stress, trauma and grief.