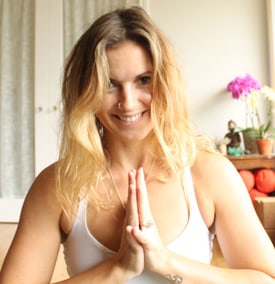 We are blessed to welcome Ally Boothroyd back to Peterborough Living Yoga for a Yoga Nidra on Friday August 5th 7 – 9pm. Yoga Nidra is a deeply relaxing practice, which leaves the practitioner feeling rejuvenated and balanced, as if waking up from a full nights sleep. If you are dealing with stress, anxiety, insomnia, challenged interpersonal relationships, burnout, or just want to deepen your meditation practice, please join us!
We need a minimum number, please be in touch early to register! Register online HERE.
Check out one of Ally's new online meditations, HERE!