June 9, 2018




1:00 pm - 3:30 pm
with Ireni Stamou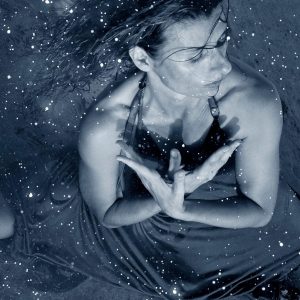 In this session we will tap into a body of knowledge relating to the energy of Prana, prana as the vital force that gives rise to movement.  We will explore the inner sanctuary of breath meditation, visualization and movement exploration through gentle yoga asana flow, somatics, moving meditations and free form improvisational dance.
This workshop benefits all interested in movement exploration, injury prevention and wellness practice.Yogis, Bodywork Therapists, artists, dancers, movers, everyone who simply wishes to connect and recharge with the movement inherent in life itself as a gateway for awareness and personal growth.
*Movement experience is recommended.
BIO: Ireni is a dancer and yogi with 30 years experience in the movement arts. A choreographer from Montreal , she graduated from Concordia University with a Bachelors of  Fine Arts in Dance, built her own company,  and toured internationally for 20 years.  Spinal difficulties led her to dive into the healing arts where she tapped into the body – minds innate intelligence for transformation and longevity.  Ireni has been a Yoga teacher and Bodyworker for 10 years and continues to choreograph  from a holistic approach that benefits dancers, actors, circus arts,  and coaches people of all ages and from all walks of life.  Notable teachers and certified trainings on her path include: Dynamic Anatomy Somatic's with Nancy Topf in New York, Rasa school of Yoga, Self Awakening with Don Stapleton at the Nosara Yoga Insitude, Lotus Palm Tai Yoga Bodywork, and Volo and Circasana Aeriel Yoga. She created her own Barre classes  for alignment and longevity and is passionate about the body/ mind/ soul connection, teaching in a playful and compassionate way. Ireni lived off the grid in Costa Rica for 10 years and was resident artist and teacher in several locations, the most prominent in Nosara for the last 5 years where she taught and offered specialized classes,  workshops and bodywork sessions at The Harmony Healing Centre and The  Bodhi Tree Yoga Resort.  Her  life in Costa Rica gave rise to her love and commitment to yoga and sustainable living.  A mom and life student,  Ireni  enjoys spending time with her family, and teaching and collaborating in community! Ireni is excited to settle in Peterborough with her family this summer!