See our Upcoming Workshops and Events for special workshops and events or Class Schedule & Info for an overview of all of our classes (including non-registered classes). You can make your own registration series using our 10 Class Series,  and build your own rhythm from our 22 classes per week on our schedule.
Register for one of these Series to commit to practice and save money! If you think you will miss some classes, consider that the Studio 10 Class Series may be a better fit, as the Studio 10 Class Series has flexibility of which classes you come to, while the Registered Classes are only for the class that you are registering for. All of these classes are open to the Studio 10 Class Series, or Unlimited, unless otherwise indicated. When you register, you cannot do make up missed classes.
Deepening Breathwork and Meditation Series: Pranayama~ Pratyahara~Dharana~ Dhyana~
with Tiina Kivinen
Date and Time: Sept. 11 (previous series final)
New series: 10 weeks ~ Mondays ~ September 25 – December 4 (no class October 9)
Price: $108+ HST, Register to save $! Or use your Studio 10 Class Series, Unlimited, or Drop In.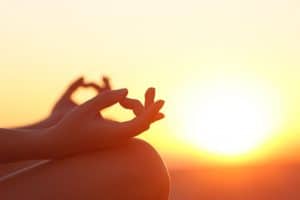 This series is intended to take you deeper into the practices of breathwork and meditation. Yoga means 'union' and refers to the essential unity of body/ mind/ spirit, and this experience of union is available to all of us, in every moment. The practices of Pranayama (breathwork) and Meditation enhance our ability to be present, to calm the nervous system, sleep better, breathe more fully, and ultimately have the potential to optimize our health on all levels (nervous system, immune boosting, calming anxiety/ stress, mental clarity and physical health). This series of open to all (as long as you can climb stairs to get to the studio). Gentle movements will be guided to help prepare the body for deeper meditation and breathing practices, and restorative style postures will assist in the deepening. We will not be sitting still for the full hour, and being comfortable in your position is always a priority. Space is limited, register now for a prorated discount for all 10 classes or use your PLY 10 class series. Great for beginner to more experienced practitioners, as well as Yoga teachers looking to deepen your practice and teaching of breathwork and meditation. *Registered Yoga Teachers receive CE credits
Chakra Essentials: An Aromatherapy Yoga Journey Through the Energy Centres
with Tiina Kivinen and Angella Windrem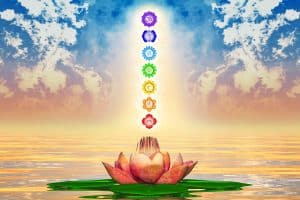 Dates and Times:
Tuesdays, Sept. 19 – Oct. 24 (6 weeks) ~ 7 – 8:30pm
+ Friday, Nov. 3 (Chakra Bliss event is included in this registration) ~ 7 – 9pm

Price: $90 + Hst (full series including Chakra Bliss Restorative Yoga on Nov. 3)
This series is open to PLY 10 Class and Unlimited members. However, registration for the November 3 Chakra Bliss event is still needed separately if you are attending the series without registering otherwise here.
Join Tiina and Angella for a 7 week dive into the Chakras. Each class will be themed with one of the 7 Chakra energy centres, moving in a progression from Root to Crown. Using hatha yoga posture flows, meditations, breathwork, and essential oils, Tiina and Angella will hold space for your self inquiry to deepen. The Chakras are part of the yogic system of energy anatomy, manifesting physically, emotionally, energetically, and spiritually. Exploring the chakras with Yoga, meditation and aromatherpy will support you in becoming more harmonized, aligned, peaceful and self aware. This class is open to all levels of experience, we welcome all who feel called to explore the Chakras in a safe and inspired space! *Registered Yoga Teachers receive CE credits
Soul Wisdom Restorative Yoga
with Tiina Kivinen
Date and Time: Tuesdays, 5:30 – 6:45pm, 12 week series, September 26 – December 12
Price: $132+ HST, Register to save $! Or use your Studio 10 Class Series, Unlimited, or Drop In.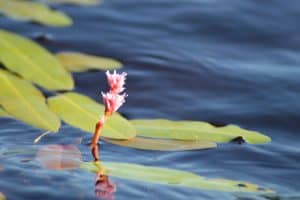 Soul Wisdom Restorative Yoga is an all levels restorative yoga series intended to create space for your inner wisdom to emerge from the depths of your self inquiry practice. Through gentle movement and supported and comfortable stillness, Restorative Yoga promotes the relaxation of the nervous system, bringing you into a state of relaxation and ease that has a lasting effect on your state of being. Exploring meditation techniques, breathwork, and hypnosis/yoga nidra techniques, your body, mind, and spirit have the opportunity to integrate nourishing and positive transformations. Relaxation has powerful effects, yet the process can be effortless and deeply peaceful. Limited spots available so register to ensure your space!
*Registered Yoga Teachers receive CE credits
Whole Peace Hatha Flow
with Fraser Mcdonald
Dates and Times: Tuesdays, 7 – 8:30pm
8 week series ~ Oct. 31 – Dec. 19 (Nov. 7 will be Bhakti Flow live music practice!)
Price: $90+ HST, Register to save $! Or use your Studio 10 Class Series, Unlimited, or Drop In.|
A balanced flow integrating yoga postures, meditation, breath, relaxation and connection with inner wisdom. The class style will vary depending on who is guiding, but the benefits are the same; relaxation, strength, flexibility, balance, stress relief, and inner peace. Open to absolute beginners, seasoned practitioners and all in between!
Inside Out: Connecting with & Communicating From the Core of Our Experience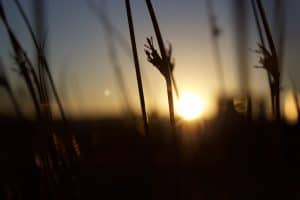 with Fraser Mcdonald and Kay'la Fraser
Dates and Times: Thursdays, 7 – 8:30pm, Nov. 2 – Nov. 30
Price: $60 + hst
This 5 week series is inspired by a popular workshop from the spring.  We will combine yoga and meditation with expressive arts, and invite participants to dive into and through layers of experience to connect with their authentic Self/selves. Asana, spontaneous, rhythmic movement and dance, breath work and meditation will be incorporated so that we can delve into our personal and shared experiences: reflecting on our contributions and connections with the world. This group exploration will be held in a loving and safe space so we can spend time with ourselves in an engaging and focused manner, creating expressions that help us integrate our discoveries into the flow of everyday life.
THEMES
Each week we will move through a different theme, offering prompts and opportunities to journal, write, and express.
WEEK 1: Connecting Asana's with the earth energy, to ground us in that which brings a feeling of being supported and at home wherever life takes us.
WEEK 2: Using spontaneous movement and dance to explore expressions of freedom and flow.
WEEK 3: Discovering the power of the fire element to burn through obstacles and create space to open to love.
WEEK 4: Here we explore the air element – finding softness and openness through breath and restorative postures.
WEEK 5: Finally we will move into ether, the subtle element of space where we can discover the marvels of meditation.
SHARING OUR INSPIRATIONS
In week 6, on December 7th, participants will have an opportunity to share their expressions in a community coffee house show alongside established artists. There is no expectation to participate. You are welcome to simply enjoy the space, reflect, and use your expressions as a gateway into a more full and true life experience and expression. But for those who would like to share with the larger community, after week 5 class from 8:30-9:00 p.m. there will be an optional performance workshop for those interested in performing at the coffee house the following week. Please note we are available for one-on-one coaching as well.
GOOD VIBES ARE ESSENTIAL
It is important that we offer an inclusive and supportive atmosphere. Through attentive and unbiased listening, we can be inspired by each others' deepest reflections. While all are welcome, we ask that everyone bring a respectful and open attitude so that every community member feels comfortable expressing themselves authentically.
ABOUT US
In addition to being yoga teachers and award winning writers and performers, both Kay'la and Fraser have used the arts, yoga and meditation to facilitate healing and self-discovery with a wide range of collaborators; providing workshops in schools, at yoga and healing centres, and in retreat environments. They are excited to share their experience and passion with the community, and look forward to taking this journey with each of you.