See our Upcoming Workshops and Events for special workshops and events or Class Schedule & Info for an overview of all of our classes (including non-registered classes). You can make your own registration series using our 10 Class Series,  and build your own rhythm from our 22 classes per week on our schedule.
Register for one of these Series to commit to practice and save money! If you think you will miss some classes, consider that the Studio 10 Class Series may be a better fit, as the Studio 10 Class Series has flexibility of which classes you come to, while the Registered Classes are only for the class that you are registering for. All of these classes are open to the Studio 10 Class Series, or Unlimited, unless otherwise indicated. When you register, you cannot do make up missed classes.
Yoga Movement Series
with Sam Milliken
Date and Time: 1 – 3pm
Sunday, June 18 – Yoga for Joint Health
Price: Drop In for $30 + HST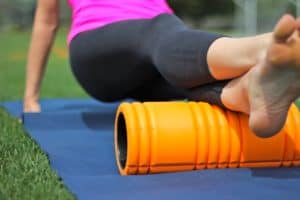 Yoga Movement Series is an education focused 3-workshop progression through the major joints and muscles of the body with a focusing on improving mobility and movement patterns.  We will learn techniques and exercises to improve strength, flexibility and posture while decreasing muscular pain and the risk of injury.
Each class will focus on a different section of the body, where we will explore a range of motions, myo-fascial release with foam rollers and other tools, self-massage and various other techniques to help improve your Yoga practice, sport performance or daily activities. This series needs a minimum number registered to run, and is not open to drop in's, 10 Series, or Unlimited, to respect the progressive nature of the learning.
Soul Wisdom Restorative Yoga
with Tiina Kivinen
*a few august classes will be guided by a guest teacher
Date and Time: Tuesdays, 5:30 – 6:45pm, 10 weeks,  July 4 – Sept 5
Price: $110+ HST, Register to save $! Or use your Studio 10 Class Series, Unlimited, or Drop In.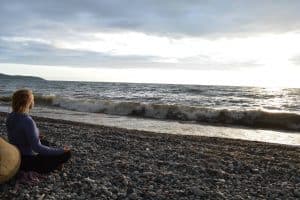 Soul Wisdom Restorative Yoga is an all levels restorative yoga series intended to create space for your inner wisdom to emerge from the depths of your self inquiry practice. Through gentle movement and supported and comfortable stillness, Restorative Yoga promotes the relaxation of the nervous system, bringing you into a state of relaxation and ease that has a lasting effect on your state of being. Exploring meditation techniques, breathwork, and hypnosis/yoga nidra techniques, your body, mind, and spirit have the opportunity to integrate nourishing and positive transformations. Relaxation has powerful effects, yet the process can be effortless and deeply peaceful. Limited spots available so register to ensure your space!
*Registered Yoga Teachers receive CE credits
Deepening Breathwork and Meditation Series: Pranayama~ Pratyahara~Dharana~ Dhyana~
with Tiina Kivinen
Date and Time: Mondays, 5:30-6:30pm, 8 weeks
July 10 – Sept 11 (no class Aug 7, Sept 4)
Price: $90+ HST, Register to save $! Or use your Studio 10 Class Series, Unlimited, or Drop In.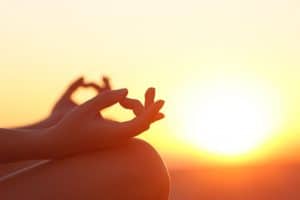 This series is intended to take you deeper into the practices of breathwork and meditation. Yoga means 'union' and refers to the essential unity of body/ mind/ spirit, and this experience of union is available to all of us, in every moment. The practices of Pranayama (breathwork) and Meditation enhance our ability to be present, to calm the nervous system, sleep better, breathe more fully, and ultimately have the potential to optimize our health on all levels (nervous system, immune boosting, calming anxiety/ stress, mental clarity and physical health). This series of open to all (as long as you can climb stairs to get to the studio). Gentle movements will be guided to help prepare the body for deeper meditation and breathing practices, and restorative style postures will assist in the deepening. We will not be sitting still for the full hour, and being comfortable in your position is always a priority. Space is limited, register now for a prorated discount for all 10 classes or use your PLY 10 class series. Great for beginner to more experienced practitioners, as well as Yoga teachers looking to deepen your practice and teaching of breathwork and meditation. *Registered Yoga Teachers receive CE credits