See our Upcoming Workshops and Events for special workshops and events or Class Schedule & Info for an overview of all of our classes (including non-registered classes). You can make your own registration series using our 10 Class Series,  and build your own rhythm from our 22 classes per week on our schedule.
Register for one of these Series to commit to practice and save money! If you think you will miss some classes, consider that the Studio 10 Class Series may be a better fit, as the Studio 10 Class Series has flexibility of which classes you come to, while the Registered Classes are only for the class that you are registering for. All of these classes are open to the Studio 10 Class Series, or Unlimited, unless otherwise indicated. When you register, you cannot do make up missed classes.
If the class that you are interested in attending has already started, you may join in using a Studio 10 Class Series, Unlimited (excluding Yoga Foundations), or contact us to arrange a pro – rated registration! 
Deepening Breathwork and Meditation Series: Pranayama~ Pratyahara~Dharana~ Dhyana~
with Tiina Kivinen
Date and Time: Mondays, 5:30 – 6:45pm – 
Spring Series April 16 – June 18 ~ 9 weeks
*No class May 21 (Victoria Day)
Price: $100+ HST, Register to save $! Or use your Studio 10 Class Series, Unlimited, or Drop In.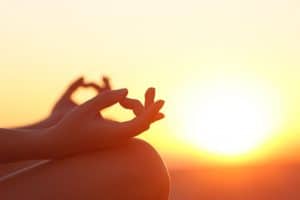 This series is intended to take you deeper into the practices of breathwork and meditation. Yoga means 'union' and refers to the essential unity of body/ mind/ spirit, and this experience of union is available to all of us, in every moment. The practices of Pranayama (breathwork) and Meditation enhance our ability to be present, to calm the nervous system, sleep better, breathe more fully, and ultimately have the potential to optimize our health on all levels (nervous system, immune boosting, calming anxiety/ stress, mental clarity and physical health). This series of open to all (as long as you can climb stairs to get to the studio). Gentle movements will be guided to help prepare the body for deeper meditation and breathing practices, and restorative style postures will assist in the deepening. We will not be sitting still for the full hour, and being comfortable in your position is always a priority. Space is limited, register now for a prorated discount for all 9 classes or use your PLY 10 class series. Great for beginner to more experienced practitioners, as well as Yoga teachers looking to deepen your practice and teaching of breathwork and meditation. *Registered Yoga Teachers receive CE credits
Chakra Essentials: An Aromatherapy Journey through the Energy Centres
with Tiina Kivinen and Angella Windrem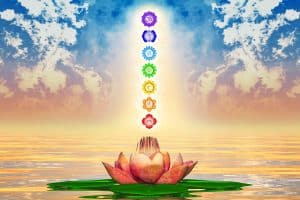 Dates and Times:
Tuesdays, 5:30 – 6:45pm March 27 – May 1, and Friday May 4 Chakra Bliss 7 – 9pm (Chakra Bliss event is included in this registration, but needs to be registered and payed for separately if you are attending series on Unlimited or 10 Series)

Price: $100 + Hst (full series including Chakra Bliss Restorative Yoga on May 4)

This series is open to PLY 10 Class and Unlimited members. However, registration for the May 4 Chakra Bliss event is still needed separately if you are attending the series without registering otherwise here.
Join Tiina and Angella for a 7 week dive into the Chakras. Each class will be themed with one of the 7 Chakra energy centres, moving in a progression from Root to Crown. Using hatha yoga posture flows, meditations, breathwork, and essential oils, Tiina and Angella will hold space for your self inquiry to deepen. The Chakras are part of the yogic system of energy anatomy, manifesting physically, emotionally, energetically, and spiritually. Exploring the chakras with Yoga, meditation and aromatherapy will support you in becoming more harmonized, aligned, peaceful and self aware. This class is open to all levels of experience, we welcome all who feel called to explore the Chakras in a safe and inspired space!
Yoga Foundations: A class for Beginners and All!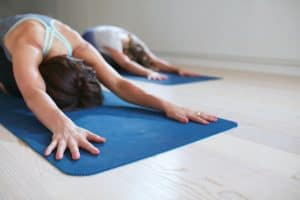 with Kristina Domsic

Date and Time: Thursdays, 7 – 8pm
Spring Registered Series: 6 weeks, Thursdays 7 – 8pm, April 5 – May 10
This course is the perfect place for brand new students who are interested in practicing yoga for the first time, as well as for those want to brush up on some basics. No flexibility required! This welcoming and playful class will introduce the foundations and proper alignment of common yoga poses. One-on-one attention will help students find the best modifications and props to support their unique bodies. Basic breathing techniques, simple guided meditations, and restorative postures will also be introduced.
Yoga Movement Series; Strength, Balance and Stretch
with Reanna Montopoli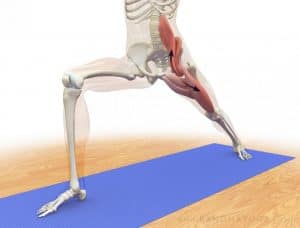 Date and Time: 
Saturday April 14th, 10-11:30am
– Hips & Low Back
Saturday May 5th, 10-11:30am
– Neck & Shoulders
Saturday June 2nd, 10-11:30am
– Spinal Health
Price: All 3 classes   – $60 + HST, each class $25 + HST advanced, $30 + HST at the door
Join physiotherapist and yoga teacher Reanna Montopoli for a 3-part series of workshops focused on improving strength, alignment and flexibility.  Reanna will share her knowledge of anatomy, as well as common areas of weakness and tightness.  Participants will be guided through therapeutic exercises to strengthen, lengthen, and improve movement patterns which can help reduce their risk of injury.  We will also move through a yoga asana practice with a focus on a particular region of the body, with guidance in optimal alignment and muscle activation.  Class will finish with guided meditation for integration and relaxation. This is a great series for yoga practitioners, athletes, and anyone interested in learning a bit more about their body, and how to keep their muscles and joints healthy.
Restorative Trance: Yoga and Yoga Nidra
with Tiina Kivinen
Date and Time: Tuesdays 7 – 8:15pm, April 3 – May 8, 6 weeks series
*This class happens directly after our Chakra Essentials class, so it is not recommended for those with sensitivity to essential oils.
Price: $72 + HST, Use your Studio 10 Class Series, Unlimited, or Drop In, only if space permits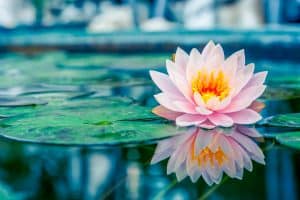 Join Tiina Kivinen for a 6 week series exploring Yoga Nidra, supported by Restorative and Gentle Yoga, and Pranayama (breathwork). Each class will start with some gentle yoga, restorative yoga, and pranayama that will prepare the body and mind for the deeper exploration of Yoga Nidra.
Yoga Nidra is a state of consciousness. The word 'Nidra' refers to sleep with a trace of awareness, or conscious deep relaxation. Yoga Nidra is a therapeutic trance, much like hypnosis. It is as a state of consciousness, that occurs between waking consciousness and dreaming consciousness. To enter into the Nidra state, we utilize a skillful and systemic method of complete relaxation, that has the potential to restore balance through bringing us into the parasympathetic nervous system's state of rest and digest. As well, it is in this state of deep rest, that we have the potential to affect change on a subconscious, or unconscious level. The practitioner simply rests in a comfortable and very supported position, listening to voice of the guide, and the journey unfolds. In this series, we will explore different themes each week, with the intention of deepening self inquiry, integrating life changes and insights, and using this method of skillful rest for stress reduction, and self care.
Tiina has completed a Yoga Nidra Teacher Training, and is completing certification in Hypnotherapy, both practices that explore the power and potential of therapeutic trance states.
*This class happens directly after our Chakra Essentials class, so it is not recommended for those with sensitivity to essential oils.
Soul Wisdom Restorative Yoga
with Tiina Kivinen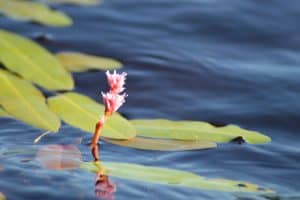 Date and Time: Tuesdays,  5:30pm – 6:45pm, Winter series ongoing until March 20, Drop in's welcome

Spring Series: 8 weeks,  May 8 – June 26
Price: $120+ HST, Register to save $! Or use your Studio 10 Class Series, Unlimited, or Drop In.
Soul Wisdom Restorative Yoga is an all levels restorative yoga series intended to create space for your inner wisdom to emerge from the depths of your self inquiry practice. Through gentle movement and supported and comfortable stillness, Restorative Yoga promotes the relaxation of the nervous system, bringing you into a state of relaxation and ease that has a lasting effect on your state of being. Exploring meditation techniques, breathwork, and hypnosis/yoga nidra techniques, your body, mind, and spirit have the opportunity to integrate nourishing and positive transformations. Relaxation has powerful effects, yet the process can be effortless and deeply peaceful. Limited spots available so register to ensure your space!
*Registered Yoga Teachers receive CE credits