April 3, 2018 - May 8, 2018




7:00 pm - 8:15 pm
Price: $72 + HST, Registration is recommended. Class will be open to those on 10 Class Series, Unlimited and Drop in, only if space permits. Contact us for pro – rated registration after the series begins!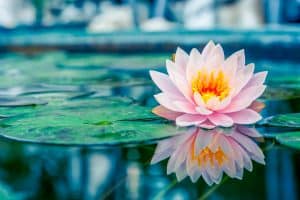 Join Tiina Kivinen for a 6 week series exploring Yoga Nidra, supported by Restorative and Gentle Yoga, and Pranayama (breathwork). Each class will start with some gentle yoga, restorative yoga, and pranayama that will prepare the body and mind for the deeper exploration of Yoga Nidra.
Yoga Nidra is a state of consciousness. The word 'Nidra' refers to sleep with a trace of awareness, or conscious deep relaxation. Yoga Nidra is a therapeutic trance, much like hypnosis. It is as a state of consciousness, that occurs between waking consciousness and dreaming consciousness. To enter into the Nidra state, we utilize a skillful and systemic method of complete relaxation, that has the potential to restore balance through bringing us into the parasympathetic nervous system's state of rest and digest. As well, it is in this state of deep rest, that we have the potential to affect change on a subconscious, or unconscious level. The practitioner simply rests in a comfortable and very supported position, listening to voice of the guide, and the journey unfolds. In this series, we will explore different themes each week, with the intention of deepening self inquiry, integrating life changes and insights, and using this method of skillful rest for stress reduction, and self care.
Tiina has completed a Yoga Nidra Teacher Training, and is completing certification in Hypnotherapy, both practices that explore the power and potential of therapeutic trance states.
*This class happens directly after our Chakra Essentials class, so it is not recommended for those with sensitivity to essential oils.