Saturday, January 28 – Hips and Low Back


January 28, 2017




1:00 pm - 3:00 pm

Saturday, February 11 – Spine


February 11, 2017




1:00 pm - 3:00 pm

Sunday, March 19 - Fascial Train


March 19, 2017




1:00 pm - 3:00 pm

June 18, 2017




1:00 pm - 3:00 pm
with Sam Milliken
Price: Preregister for $25+ HST per class, $80 + HST for April 15-June 18 (4 classes), or Drop In for $30 + HST
*This class is not open to Unlimited or 10 Class Series.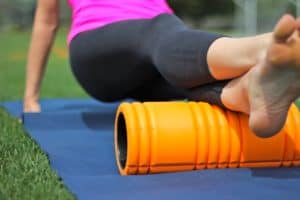 Yoga Movement Series is an education focused 3-workshop progression through the major joints and muscles of the body with a focusing on improving mobility and movement patterns.  We will learn techniques and exercises to improve strength, flexibility and posture while decreasing muscular pain and the risk of injury.
Each class will focus on a different section of the body, where we will explore a range of motions, myo-fascial release with foam rollers and other tools, self-massage and various other techniques to help improve your Yoga practice, sport performance or daily activities. This series needs a minimum number registered to run, and is not open to drop in's, 10 Series, or Unlimited, to respect the progressive nature of the learning.