Hi friends of Peterborough Living Yoga!
Tiina here, with a little personal update!
This winter I will be going away for the month of February, to one of my favourite places on the planet, Nosara Costa Rica. The need to snorkel in the tide pools and bask in the sun has gotten strong…. especially as Trent and I are in the midst of our first winter still working out the kinks of living off grid in a tiny home… I am looking forward to a break from the day to day troubleshooting of all of our off grid systems!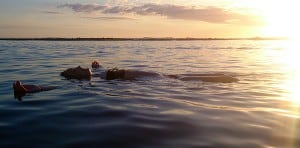 In my absence, I am delighted that my classes at PLY will be running, with some amazing teachers filling in. Join Fraser for Monday 5:30 – 6:30pm Deepening Yoga, Meditation, and Breathwork, Kristyn for Monday 7 – 8:15pm Prana Vinyasa Flow, and Laura for Tuesday 5:30 – 6:45pm Flow and Restore Yoga! Thank you wonderful teachers for holding the space!
I will be away from Feb 5 – March 8. We still have room in the upcoming Chakra Bliss Aromatherapy Restorative Yoga on Friday Feb 3, 7 – 9pm!
I will be back in March to dive in to our next 200 Hr Yoga Teacher Training! We have a few spots left!