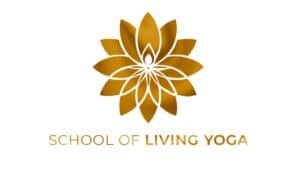 Ally Boothroyd and I, along with our wonderful assistant Laura Dunford, are thrilled to welcome you into the upcoming 200 hr Living Yoga Teacher Training.  To help you prepare for this journey, we have compiled some resources below. You will find the links to our Youtube Channels for your home practice inspiration and the reading list for the upcoming training. You do NOT have to read the books fully before the training begins, but you may like to start. We are so excited to begin this journey with you. Please let me know if you have any questions at all as we move toward our start date!
*We realize that the Covid-19 pandemic has created an ever-shifting landscape. We are very hopeful that everything is on track for our start date of April 9, 2022. We will let you know as soon as we can if anything changes due to public health mandates. Please note that we are in compliance with public health measures, such as vaccination and any other requirements. If masking is necessary, it will likely be when you are moving about the space or when physical distancing isn't possible, as opposed to when you are settled on your mat. We are thankful for the resilience and adaptability that this pandemic era has fostered, and thrilled to be welcoming this new YTT group to an in-person program this spring!
warmly,
Tiina Kivinen (200 hr Lead Trainer) 
Join us on Youtube
Book List
Below you will find the reading list, just three required books and then some that are recommended, but not required. You will also see the list linked to Amazon.ca, where you may choose to purchase the book in either e-book or hard copy, although some may also be available at local bookstores or other online sources. Some may also be available at the library, or if needed, we can organize book sharing. You will also be receiving a Yoga Teacher Training Manual, on the first day of training!
*Please note that you do NOT have to have these books read before we start the training, in fact, you may find the content more relevant as we move through the training rather than before we have started. That being said, you are welcome to start reading whenever you are ready, but it is not necessary to have the books read in full before we begin. 
Required Readings
The Inner Tradition of Yoga; A Guide to Yoga Philosophy for the Contemporary Practitioner, by Michael Stone.

This book is a favourite of mine, as Canadian yogi and Buddhist meditation teacher Michael Stone takes us into the depth of yoga philosophy and its relevance to our present day lives. Please don't be intimidated by the writing style, and take it slow.
Buy from Amazon
Embrace Yoga's Roots; Courageous Ways to Deepen Your Yoga Practice by Susanna Barkataki

Susanna Barkataki shares tools, resources and gentle guidance demonstrating how you can embody a complete yoga practice that includes and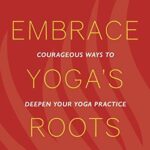 extends beyond the physical, the mindful and the sacred to something equitable, inclusive and accessible for everyone on all levels of their being.
Buy From Amazon
Teaching Yoga; Exploring the Teacher-Student
Relationship by Donna Fahri
This book brings up a lot of fruitful discussion points around the ethics involved in teaching yoga. We'll be exploring this book deeper into the training.
Buy from Amazon
Recommended Reading
The Wisdom of Yoga; A Seekers Guide to Extraordinary Living, by Stephen Cope

Kripalu Yoga teacher and scholar Stephen Cope brings the Yoga Sutras of Patanjali to life through real life personal stories along with insights from psychology, neuroscience, religion, and philosphy.
Buy from Amazon
Wheels of Life; A Users Guide to the Chakra System by Anodea Judith

This book illuminates the Chakra system in a very user-friendly format. The Chakras will provide a map for the inner journey of this training, so this book acts as a great reference.
Buy from Amazon
Eastern Body, Western Mind; Psychology and the Chakra System as a Path to the Self by Anodea Judith
This book is another great one by renowned
chakra educator Anodea Judith. A bible for learning about the chakras, this book goes a little deeper than Wheels and Life, and is thus, a bit more of a heavy read. However, it acts as an amazing and inspiring reference manual 🙂
Buy from Amazon
The Anatomy Colouring Book
Through this course we will be exploring anatomy and physiology, with colouring! We will be giving you photocopies of the pages that are required to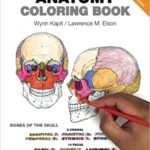 be coloured, but you may wish to have the entire book for your learning and colouring pleasure. Please do not be intimidated, this book may seem like an intense text book and it has way more info than will be possible to absorb in full. It's about having fun with colouring and learning!
Buy from Amazon
When Things Fall Apart; Heart Advice for Difficult Times by Pema Chodron
I love this book as an inspiration for meditation practice and the yogic practice of compassion and present moment awareness.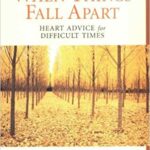 Buy from Amazon
Training Logistics
Dates and Times
1 – April 9 – 10 (note, we have NO Friday evening class the first weekend).
2 – April 22 – 24
3 – May 6 – 8
4 – May 13 – 15
5 – May 27 – 29
6 – June 10 – 12
7 – June 24 – 26
Friday 7-9 pm takes place online, and the Saturday / Sunday 8 am-6 pm are either in Peterborough or Bobcaygeon. (Sometimes we start at 9 am)
*Write them into your calendar!
*Please let me know as soon as possible if you have any scheduling conflicts. 100 % attendance of the training is required in order to fulfill the certification requirements, however, we can work around extreme situations, with enough notice. Contact me with any concerns or questions. You won't want to miss anything, anyway! 
Payment Information
Thank you for submitting your non-refundable deposit of $500 + HST. The total price is $3200 +HST and is due by April 1, unless we have agreed to a payment plan 🙂
We are so excited to welcome you on this journey!
"YTT was a lifechanging experience. It not only teaches you so much about becoming a teacher, but the growth as an individual is immense. It was an experience that will impact the rest of my life and the learnings both as a yoga teacher and person are invaluable. The teachers were amazing, helpful, wise and always encouraging. The sangha that developed with this group was incredible and developed friendships that will likely last a lifetime. – Laura Young, 2019