Happy Summer Solstice

For me, this time of year is some of the most magical. Blooming flowers, longer days, fireflies, swims, berries, and the promise of the months of summer that are ahead. Today I am reflecting on the blessings that surround us. Life brings inevitable challenge, stress, and moments of unease… and yet there is so much wonder and so many blessings in this life. One of my favourite translations of the 1st Yoga Sutra of Patanjali…
Hatha Yoga Nushasanam
Now, we dive into the mystery of Yoga/Life
(translated by Tiina Kivinen 🙂
Every moment of this life is unfolding, each breath is an opportunity to welcome the mystery. So how can we practice leaning into each moment, to do our best not to harden ourselves in the face of adversity? To be fully here and not striving for the next moment or paining for the past? I read a great article from the amazing Pema Chodron today, you can read it here. Pema is always bringing home such wisdom and clarity. My take away: Learning to watch the habitual tendency to want to close up and tighten around discomfort in life. So, what are practices that create space, that allow room to breathe and be and stay with ourselves and the unfolding moments? What activities bring us more into the moment, and which ones provide more of a short term, or less sustainable relief? Time with loved ones, celebrating together, practices that foster present moment awareness, and self care through yoga, meditation, eating well, being in nature and wellness treatments, are all activities in my life that help me to stay present and easeful. So when life has it's inevitable troubles, we are ripe for practice. Give thanks for another day. Reach out to a friend or family member. Gather together. Commit to creating space in your life for the practices and activities that nourish you.
As we delight in these long summer days, breathe deeply the wonder and the great mystery of life itself…
The light in me bows down to the light within each of you…
Tiina Kivinen
Our Summer Schedule is in effect! Hope to see you soon!
Endless Summer Unlimited Yoga
Treat yourself to endless yoga this summer and join us for 2 or 3 months of Unlimited Yoga! Register Here!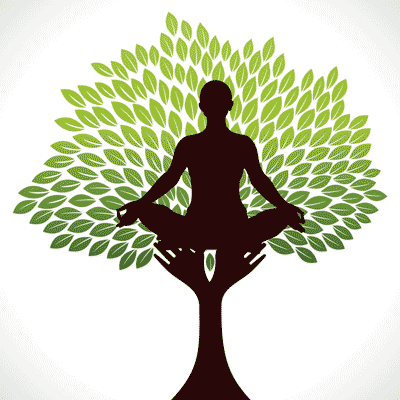 Soul Wisdom Restorative Yoga with Tiina Kivinen starts on

July 4

!
Register Here!
Become the eye of the storm. At this time, with the world in its current state of challenge, cultivating peace is a powerful practice. Restorative yoga has a profound effect in balancing the nervous system, bringing peace to mind, and soothing our bodies. This series will combine restorative yoga, with hypnosis and meditation.

Deepening Yoga, Meditation, and Breathwork with Tiina Kivinen starts

July 10th

! Register Here!
This series is gentle/ restorative yoga combined with meditation techniques, Pranayama (breathwork), and wisdom teachings! Open to all levels of experience but Yoga Teachers can be eligible for CE credits.
200 hr Amrita Living Yoga 200 hr Yoga Teacher Training again this FALL!
We have just finished our 
2017 200 hr Yoga Teacher Training.
Due to demand, we have decided to offer a Fall edition of our training as well in 2017, so if you are feeling the call to dive into the transformative tradition of Yoga, please be in touch, and
apply
soon as spaces may fill! Amrita Living Yoga Teacher Training is known for its empowerment, creativity and life changing potential. Weekend format, with payment plans available. Check out what our 2015 grads have to say here, and follow the YouTube prompt to watch 2014 grad testimonials. 2016 video is coming soon!
Prenatal and Kids Yoga Teacher Training this Fall!
Bike and Yoga
with our wonderful Angella! Such an amazing way to combine nature connection, exercise and yoga all together! Thank you Angella for opening this up to PLY members!

Book online
here
to receive Relaxation Massage, Aromatherapy Massage, Holistic Botanical Facials, and more! Take advantage of our special Mother's day deal, and get
3 Treatments for $135 + HST
 or book one treatment for the low cost of $65 + HST.
Are you a
Holistic Practitioner?
We have our lovely Treatment Rooms for rent, part time options for affordable prices!
Contact us
for a viewing!