Nosara Re Enchantment Yoga Retreat was amazing!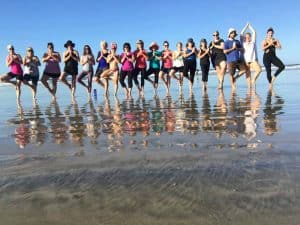 We are feeling such gratitude for this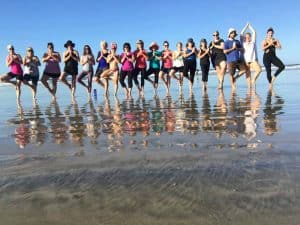 past week in Nosara, Costa Rica! We gathered together for a week of Yoga in the beautiful Blue Zone of Guanacaste, in the surf and yoga infused town of Nosara. Ally and I are incredible thankful for this experience, honoured to hold space together for the inquiry of Yoga to deepen, in the epic beauty of Costa Rica. Highlights included, amazing, high vibrational and delicious foods prepared for us by a local, Costa Rican chef, daily Yoga classes, including Yoga Nidra, Aromatherapy Restorative, and energizing, early morning practices (some on the beach!). We were also blessed to welcome guest musicians for Sunset Kirtan, as well as a local teacher for Restorative Yoga. Many of the group took advantage of excursions, such as Surf Lessons, Zip Lining, and Snorkeling, while others opted to fully embrace the slow pace and book a massage or luxuriate in long days of beach and relaxation time! Ally and I are currently touring sites for our next, even better location, still in the Nosara area (because we love it here and we want to share it with you!) Stay tuned for save the date and wait list announcements, as we are already getting inquiries for next year!