Chakra Bliss Aromatherapy Restorative Yoga
with Tiina Kivinen and Angella Windrem
Date and Time: Friday October 29, 7 – 8:30pm
Price: $45 + HST
During the Covid 19 Pandemic, we will be guiding this class following physical distancing and avoiding touch. We still have many ways to enjoy the benefits of aromatherapy, including self massage, diffusing, smudging, and more.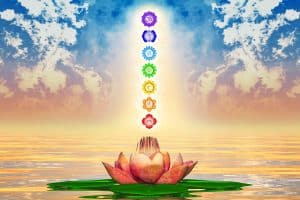 Join Tiina and Angella for a restorative style yoga class integrating a journey through the Chakras (energy centres in the physical/emotional/ energetic body), using aromatherapy essential oils to deepen and enhance the exploration. We carefully choose yoga postures and essential oils that correspond with each Chakra to carry you through a journey of self inquiry, deep rest, and healing. Essential oils have the potential to deepen your focus and enhance your awareness through the yoga experience, with the added benefit of the healing qualities of each aroma. No experience is needed, all are welcome, unless you have a sensitivity or allergy to essential oils.
*Covid precautions will be followed, including enhanced cleaning and physical distancing. Masks are worn when coming and going and moving about the space. Please bring your own Yoga props (mat, bolster, pillow, blanket, eye covering), however we will have some available if needed.