October 28, 2018




10:00 am - 5:00 pm
with Tiina Kivinen, staff of Amrita YTT, and guest facilitator, Tony Tavares
Date and Time: Sunday, October 28 10am – 5pm
Price: $75+ HST (includes lunch)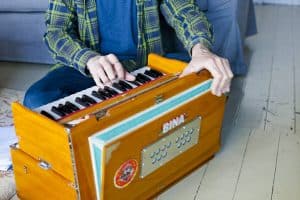 This mini retreat for Yoga Teachers is intended for inspiration, connection, deepening, and learning. Join Tiina Kivinen, staff of Amrita Living Yoga YTT, and guest facilitator Tony Tavares,  for a day immersion to nurture your self as a both a practitioner and an educator of Yoga.
Our Continuing Education Mini Retreats are an opportunity to reconnect with the magic and mystery of your own practice, while also nourishing yourself as a teacher. Connect with a community of support and inspiration, as we gather together a tribe of Yoga teachers to learn with and from, one another.
The day will unfold like this….
10 am – 12pm: Heart Centered morning Sadhana to deepen practice, with Tiina and staff
12 – 1:30pm: Break and delicious, catered lunch
1:30 – 4pm: Workshop with Tony Tavares- Bhakti Yoga; Kirtan and Satsang
4 – 5pm: Heart Chakra Yoga Nidra to integrate the experiences and lessons of the day
Tony has been a guest teacher in our YTT, and offers a depth of knowledge of the yoga tradition, yoga philosophy, sacred texts, bhakti and kirtan. This entire day will be a deepening of the path of love, devotion, and the heart. In Bhakti yoga, the awakening to our full potential is achieved through love of the divine. During the afternoon workshop with Tony, we will explore the scriptural teachings of Bhakti and practice through the heart opening practice of Kirtan, the call and response of the holy names.
Space is limited! Open to all Yoga Teachers, you do not have to be a graduate of Amrita Living Yoga 200 HR Training, although we would love to see graduates and have a reunion!