January 28, 2018




10:00 am - 3:00 pm
with Tamara Pereira
Date and Times: Sunday January 28, 10 am – 3pm
Price: $45 + HST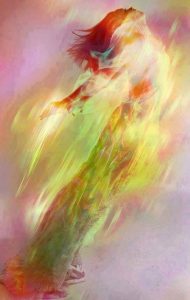 For some the myriad of intrusive thoughts, the zooming sensations of the body, the overwhelming state of anxiety can start to take over the peace in one's life. This workshop will help you navigate the roller coaster of hormones, thoughts & patterns that lead to anxiousness. Let go of worry & invite peace with real tangible tools. A comprehensive and dynamic invitation to let go of worry, anxiety & panic attacks,  through a multi- perspective approach. We will utilize  postures, breath, awareness exercises, meditation, yoga, & a little neuroscience, to reveal the hidden mysteries of the mind, body & spirit. We will concentrate on opportunities to bring in tools to manage a host of anxiety disharmonies.  Supplement, herb, diet and lifestyle exploration will also be a focus. In a safe and carefully organized space, we will learn about a multitude of ways to tame the anxious brain – body distress. You will leave refreshed, inspired and with ancient and modern wisdom to cope naturally and let go of unwanted anxiety.
Exploration includes:
Exploring postures for releasing tension, dynamic movement & awareness
Self exploration & reflection through various styles of meditation, breath & bodywork integration (self massage techniques)
Introduction to holistic medicine alternatives.  The science of the brain – gut connection.
Restorative & Yoga Nidra practice to conclude.
Registration also includes follow up with Tamara that encourages your exploration of the tools. You will also take home audio tools and herbal tea samplers.
This workshop is available to all levels, including absolute beginners.
Bring lunch, snacks, comfy clothes, journal.