November 24, 2018




10:00 am - 4:00 pm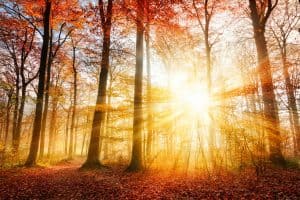 Join Tiina Kivinen and Angella Windrem for a one day mini retreat to bring balance and nourishment to your body, mind and spirit this Fall. According to Ayurveda, the sister science to Yoga, the Fall season is governed by Vata, the constitution of Air and Ether. Vata is airy, cold and dry, and when out of balance can manifest as stress and anxiety. Vata is balanced with warming and grounding practices that lubricate the joints, warm the body, and calm the mind. This mini retreat will hold space for your being to ground and be nourished by Yoga postures, breathwork and meditation, aromatherapy, self care practices, and connection in community.
The day will unfold like this….
10am: Vata Balancing Yoga Sadhana: Nourishing the body and mind with a gentle/ moderate yoga practice that brings warmth, fluidity, and grounding. Enhanced with Aromatherapy to cultivate inner warmth, connection, and immune support.
12pm: Nourishing Lunch: We provide a lovely light lunch that is Vata balancing and vegan.
12:30pm: We will spend the afternoon making beautiful self care packages, made especially for the season. We will use quality essential oils and ingredients to craft nourishing aromatherapy bath salts, massage oil, and a herbal tea blend, all for you to take home and enjoy!
2:30pm: Aromatherapy Restorative Yoga and Yoga Nidra to integrate the experiences of the day, calm and soothe the nervous system, and balance the busy pace of the season.
We will end by 4pm, after a closing circle.
All are welcome to register, although be aware that we will be using essential oils throughout the day, so this is not recommended for anyone with sensitivity or allergy to essential oils.