January 26, 2021 - March 9, 2021




5:30 pm - 6:40 pm
with Tiina Kivinen and Angella Windrem
Date and Time: 7 weeks, Tuesdays January 26 – March 9, 5:30 – 6:40pm

Price: $112 + HST

To ensure numbers for physical distancing, classes are registration only.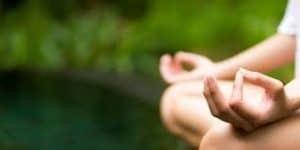 Soul Wisdom Restorative Yoga is an all levels restorative yoga series intended to create space for your inner wisdom to emerge from the depths of your self inquiry practice. Through gentle movement and supported and comfortable stillness, Restorative Yoga promotes the relaxation of the nervous system, bringing you into a state of relaxation and ease that has a lasting effect on your state of being. This series will follow a map of the Chakras – energetic centres that support self inquiry, healing, and wholeness. The Chakras originate in the Yoga tradition, and offer a guide for internal awareness, personal discovery, supporting energetic flow and physical wellness.
Exploring meditation techniques, breathwork, and hypnosis/yoga nidra techniques, your body, mind, and spirit have the opportunity to integrate nourishing and positive transformations. Relaxation has powerful effects, yet the process can be effortless and deeply peaceful.
*Please bring your own Yoga props if possible, (Yoga mat, blanket, bolster, cushion, blocks etc), we have some for use if needed.