June 25, 2019 - August 27, 2019




7:00 pm - 8:30 pm
With Aleyah Erin Lennon
Date and Time: Tuesdays, 7 – 8:30pm, June 25 – August 27, (No class July 23, and 30)
Price: 8 weeks, $112 + HST
*A portion of all certified Goddess Flow classes is donated to the Native Women's Association of Canada to honour the work of Indigenous sisters and to support the ongoing struggle for justice for Missing and Murdered Indigenous Women and Girls, their families and communities.
Goddess Flow™ is a fusion of yoga, circularized sensual movement and dance created for womxn. This intuitive & feminine movement modality infuses rhythm, ritual, and sisterhood in a series of dynamic fl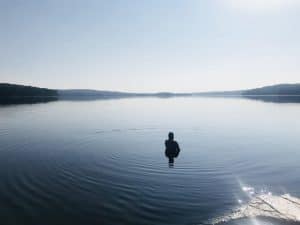 ows set to creatively crafted soundtracks that encourage us to open, unleash, see and be seen, release, radiate, and restore. As Goddess Flow founder, Michelle Tamblyn-Sabo writes, in these classes, "you have the permission to release emotions, take up space in the room and honour what your body truly needs on any given day. You will be celebrated for your wise, courageous and sensual feminine body."
The intention of our Goddess Flow practice is to reconnect with our Divine Feminine Essence and to unleash our most Embodied and Soulful power as womxn. For me, the practice of Goddess Flow has been profoundly healing and transformative. In gathering with fellow females and exploring how my body truly desires to move, I have found myself returning to a place of living in my body, of reconnecting with a sense of being that feels grounded, rooted, radiant, and alive. Recovering a sense of my own vulnerability, sensuality, ferocity and resilience has helped to fuel my own empowerment and healing, honing my ability and willingness to show up for myself, my loved ones, and my community in more joyful and sustainable ways.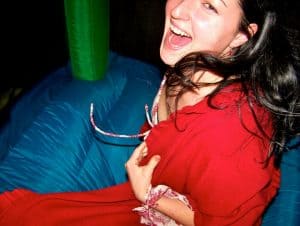 Over the course of our summer series, we will create a safe and sacred container together so that we might dive deeply into our power as the Creators and Healers of our own soul journey. We will stretch, sweat, sizzle, tone, flow, unleash, surrender, and dance our unique expressions of self while supporting and witnessing one another. Every class is unique as Goddess Flow honours the cyclical nature of the Female body and gives you permission to acknowledge and dance through whatever arises for you in your movement and meditation.
Check out what womxn in the area who have shared a Goddess Flow experience with Aleyah have to say:
*Wild, empowering, freeing, sensual, exciting, soulful, sweaty ( in a great way!), I felt so empowered to unleash my feminine power and let intuition guide my movements*
* Enchanting, uplifting, sensual, unleashing our inner goddesses to flow out through dance and posture. I would leave the kids with the dog to take her goddess flow class!*
*Freeing, spirited, energizing and made me glow!!!*