January 15, 2023




10:30 am - 6:00 pm
Every time we gather for our Heart of Practice overnight retreat, there is such a great energy and we feel so uplifted and rejuvenated. Retreats can offer an amazing reset – a chance to reflect, open the body and heart, relax the mind and rejuvenate our focus so we can return to life with fresh perspective and clarity. Join Tiina Kivinen and Fraser Macdonald for this one-day mini-retreat at Peterborough Living Yoga, with Dana Salahub offering her angelic voice for live music and kirtan.

In this Heart of Practice mini-retreat, you will experience: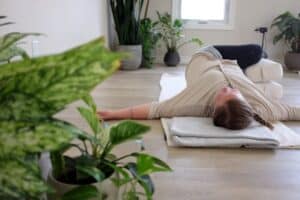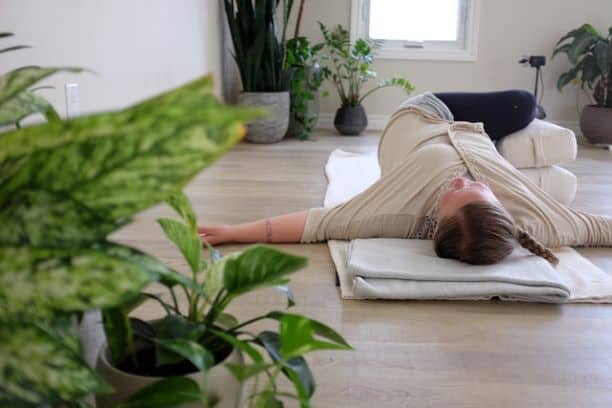 *Deeply relaxing and enlivening Yoga classes for all body types.
*Energizing and joyful Kirtan (group chanting)
*Qi Gong session specifically tailored to sustain us through the winter season, calling upon traditional chinese medicine to find optimally health in connection with the seasons.
*Caring, fun, and heart-centred community connection.
*Chakra chanting for activating and aligning central energy centres
Tentative Schedule
10:30 am (Arrival, Tea, and Community Connection time)
11:00 am Opening Circle intention setting, Kirtan
12:00 pm Breathwork Meditation and Gentle Yoga with Tiina
1:30 pm Lunch (a simple, nourishing lunch will be provided)

2:30 pm Kirtan for Activation of Chakras
3:00 – 4:00 pm Qi Gong for optimal health in the winter season
4:00 pm Tea Break
4:20pm – 5:15pm Restorative Yoga
5:20 – 6:00 pm Closing Circle and Kirtan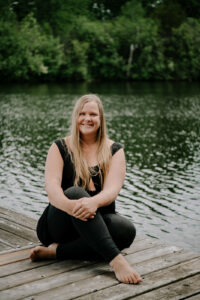 Tiina Kivinen 
Tiina has over 18 years of experience guiding yoga experiences, retreats, and trainings. She has a specialization in a variety of yogic modalities. See her full bio and training here.
It is one of her passions in life to come together with others, in the spirit of Yoga, self-inquiry, healing, and connection. Tiina loves curating retreat experiences that deepen our experience of Yoga in transformational ways, cultivating practices and ways of being that support thriving in life. Holding space alongside Fraser is a dream come true, as he is a truly wonderful friend and teacher!
Fraser Rishi Mcdonald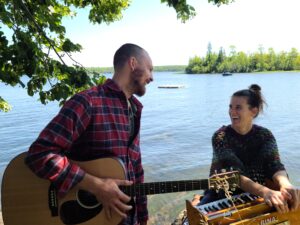 Fraser Rishi grew up in Toronto, Canada, working for many years as a youth worker, writer/performing artist, and teacher.
He has sat with people from all walks of life and witnessed a transformational power enliven these encounters. Inspired by the joy inherent in helping others discover their true nature and curious to deepen his own discovery, he has studied with masters in Hatha yoga, Bhakti yoga, Self-inquiry, and Tai Chi/Qi Gong traditions. This brought him to the feet of his beloved teacher, Sri Mooji, from whom he received the name Rishi. These practices have helped him heal from two serious accidents, manage chronic pain, and most importantly, they have revealed a space of profound peace within his own heart.
He also offers Bio-Dynamic Cranial Sacral Therapy, which can be profoundly helpful for relaxing and nourishing the nervous system, as well as bringing health to the physical, emotional, mental, and energetic bodies. In addition to being an Ontario certified teacher and award winning writer and performance artist, he has completed a mindfulness certification with University of Toronto, 180 hour AYT, 200 hour RYT.
Dana Salahub
Long before Dana discovered spiritual music, listening to music felt like a spiritual experience. Beautiful songs compelled her to clear her mind, open her heart, and tune in to the deepest level of her being. At a young age, she discovered a presence in music that inspired her to be as present as possible with each subtlety of sound and nuance of feeling. Then, almost a decade ago, she started singing Kirtan. Soon she realized: There is some power in the mantras that can't be defined, and when that power is mixed with music, it brings everything to silence and enlivens the heart.  Now that same intimacy and presence she experienced while listening to music in solitude are felt in community, in Kirtan, singing with others, and this is a beautiful thing.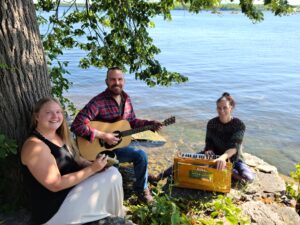 Registration is Sliding Scale, choose the option that works best for you, and let us know if you have financial limitations as we have partial scholarship options available!
We're sorry, but all tickets sales have ended because the event is expired.