February 3, 2018




7:00 pm - 9:00 pm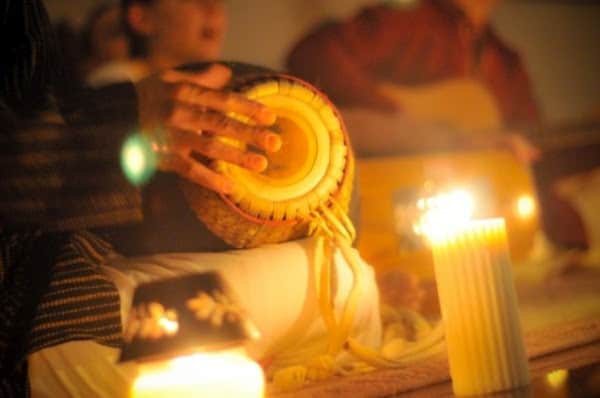 Come in for a cozy night of call and response chanting in community. Lana will lead the group through different Sanskrit mantras. With repetition, we are able to lose ourselves in the rhythm and melody of the chants, and tap into a sense of ease and joy. Much like how asana practice gets us out of our heads and into the body, kirtan gets us into our voices and our hearts with the vibrations we create.
No experience necessary. This can be an opportunity to express and use your voice, or to simply soak in the sounds.
Lana will be joined by Kevan McKenzie on percussion.
Price:
$20 in advance
$25 cash at the door
ABOUT LANA:
Lana is a Canadian kirtan artist and yoga teacher currently based in Ohio. She has been leading kirtans in different communities since 2009, and has had the opportunity to sing with many great kirtanwallahs including Brenda McMorrow, Dave Stringer, Girish, David Newman, and others.
In 2013 she released her first album, Invocation, and this past spring came out with Reverence. Both albums offer all Sanskrit mantras with Lana's original melodies. She is delighted to be coming to Peterborough to share the magic of sound and Sanskrit!