May 16, 2022 - June 27, 2022




7:00 pm - 8:15 pm
with Tiina Kivinen
Date and Time: 7 weeks, Mondays 7 – 8:15pm, May 16 – June 28

Price: $115 + HST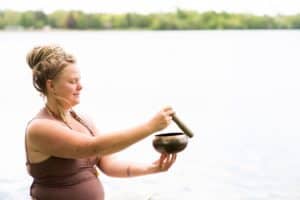 To ensure numbers for physical distancing, classes are registered only.
Prana Flow and Restore Yoga is a balanced class, that integrates movement and stillness. Flowing, creative sequences of postures awaken 'prana' – life energy, cultivate strength, mobility, and flexibility, as meditation in motion. From this focus on gentle flow, we move into a deeper stillness with slow stretches and restorative postures. We include meditation, pranayama (breathing exercises), and wisdom teachings. This class cultivates connection with inner wisdom, intuition, vital energy, while supporting a balanced and nourished central nervous system and relaxed awareness.
*Please bring your own Yoga props if possible, (Yoga mat, blanket, etc), we have some for use if needed
*Paypal is temporarily disabled while we fix a technological issue, if you need to use Paypal, contact me, and I can send you a payment request on Paypal outside of my website.
We're sorry, but all tickets sales have ended because the event is expired.