May 4, 2019




10:00 am - 12:00 pm
with Fraser Mcdonald
Date and Time: TBA

Price: $25 +hst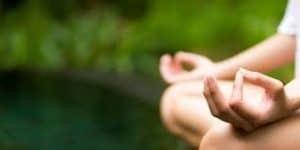 This workshop is a beautiful opportunity to wake up to some of the subtler aspects of how breathing can bring us into greater harmony with the universal heart. As we open to the subtler aspects of pranayama we find there is a great power to invigorate our body and mind with clarity and also to move towards and support fulfilling meditation. This class is designed as continuing education for yoga teachers as well as an opportunity to explore and deepen for those who may not be teachers but have an established practice.
In this workshop we will breathe together, explore sequencing of breathing practices, and integrate bandhas (energy locks), as well as some basic asanas. Pranayama means both breath regulation but also prana energy expansion. This expansion happens as we come into deeper and more attentive inner listening. Sometimes if we are being too forceful with our pranayama we end up creating tension and never come to this great discovery of our infinite self. But by learning to breath with greater rest and ease, we can use pranayama as a gateway to our inner being.
We're sorry, but all tickets sales have ended because the event is expired.