September 8, 2021




7:00 pm - 8:30 pm

October 22, 2021




7:00 pm - 8:30 pm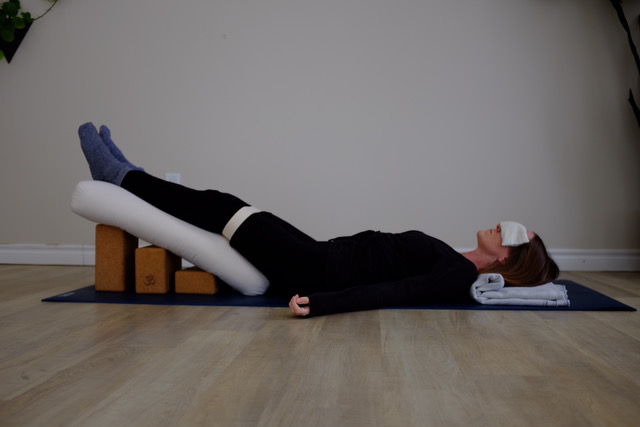 Join Tiina Kivinen for Restorative Magic and Yoga Nidra. This session will begin with Restorative Yoga, gentle, relaxation based yoga poses using plenty of props for support and ease. Restorative Yoga supports the release of tension, balancing of the nervous system, and meditative stillness. We will bring in all the delicacies of optional aromatherapy, sacred sound and poetry. Then, we journey from the stillness and ease of Restorative Yoga into a Yoga Nidra, 'transformational yogic sleep' practice. Yoga Nidra is an ancient form of regenerative healing, through which you are guided into a state of deep rest. Yoga Nidra is an effortless meditation, all you have to do is relax in a very supported and comfortable position, listening to the voice of the guide, and be carried on a inward journey into the deepest states of healing and transformation. Yoga Nidra is known for its therapeutic benefits, in supporting the nervous system, enhancing sleep, and accessing inner wisdom through the subconscious and unconscious layers of the self.
*Covid precautions will be followed, including enhanced cleaning and physical distancing. Masks are worn when coming and going and moving about the space. Please bring your own Yoga props (mat, bolster, pillow, blanket, eye covering), however we will have some available if needed.
We're sorry, but all tickets sales have ended because the event is expired.