November 3, 2019




1:00 pm - 2:30 pm

December 1, 2019




1:00 pm - 2:30 pm

November 3, 2019




3:15 am - 4:45 pm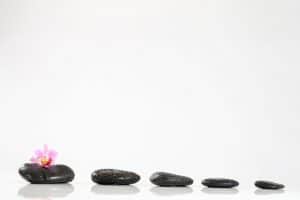 Rest, rejuvenate and restore. You will be guided into comfortable restorative postures, cultivating a deep state of deep relaxation supported by bolsters, blankets and pillows. The placement and gentle massage with Hot Stones will warm the body and melt away your muscle tension and stress. You will experience a deeply nourishing sense of inner peace and will leave this class feeling calm and rested with your inner being nurtured.
No yoga experience required.
Heather Reed is a Registered Massage Therapist, Certified in Hot Stone Massage, Reiki Master and Certified in Restorative Yoga and Yoga Instructor 200 hr.
*We have a limit of 6 people per class! If we have enough interest, we will add a second 3:15 – 4:45pm session.