July 14, 2019




10:00 am - 12:00 pm
with Fraser Mcdonald and Dana Salahub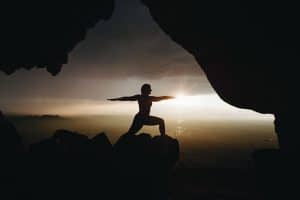 Get back to the roots of yoga and discover the power of really tuning into the essence of foundational asanas. In this workshop you will have the option to receive adjustments that help to open prana, which brings vitality, relaxation of mind, and a sense of ease in the body. We will explore postures in a way that lovingly encourages us to extend beyond what we think our bodies can do into the magic of what happens when we truly trust the pose. In classical hatha, we stay in asanas for a good amount of time, which helps soothe the nervous system, open muscles and ligaments, balance energies, and relieve stress.
All levels and bodies welcome. Different pose variations will be offered.
This workshop will be hosted by Fraser and Dana, who have studied this practice extensively in India, and love it immensely. The are delighted to offer this beautiful practice as they have been taught.