December 20, 2021




7:00 pm - 8:15 pm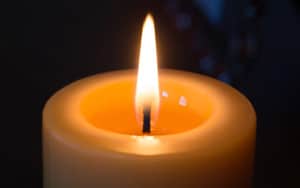 In the northern hemisphere, the Winter Solstice marks the longest night/ hours of darkness, as one of the earth's poles has its maximum tilt away from the sun. For millenia, cultures around the world have brought ceremony to this time, in honouring the darkness, the powerful transition between seasons, and the rebirth of the sun. There is much to honour and embrace in the healing darkness of the night, the power of regeneration, deep rest and the magic of the dreamworld. From the darkness, we emerge into the light of a new day, a new season, with the promise of rebirth after this time of winters rest and gestation. This class offers an opportunity to bring ritual to this time, bringing Restorative Yoga and Yoga Nidra together to deeply restore your being. Restorative Yoga offers gentle, relaxation based yoga poses using plenty of props for support and ease,  supporting the release of tension, balancing of the nervous system, and deepening meditative stillness. Then, we journey into a Yoga Nidra, 'transformational yogic sleep' practice. Yoga Nidra is an ancient form of regenerative healing, through which you are guided into a state of deep rest. Yoga Nidra is an effortless meditation, all you have to do is relax in a very supported and comfortable position, listening to the voice of the guide, and be carried on a inward journey into the deepest states of healing and transformation. Yoga Nidra is known for its therapeutic benefits, in supporting the nervous system, enhancing sleep, and accessing inner wisdom through the subconscious and unconscious layers of the self.
Restorative Yoga and Yoga Nidra are the perfect practices to honour the deep rest of the Winter Solstice and to recharge and restore during this busy time of year!
*Covid protocols are in place, including masks in the studio (can be removed during practice), enhanced cleaning, limited numbers for distancing, and vaccination records can be emailed or brought to class. Thank you for your understanding!
We're sorry, but all tickets sales have ended because the event is expired.