May 12, 2023




7:00 pm - 9:00 pm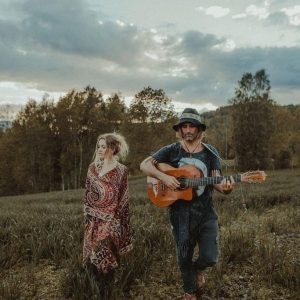 Date and Time:
Friday May 12, 7 – 9pm
YIN SONG is an integrated journey of yin yoga, live music, cacao blessing, and sound bath; weaving restorative asana postures and meditation with the healing vibrations of sound and song. It is our intention to create a deeply relaxing, healing & restorative experience that enriches all of your senses, nourishes your mind, body and spirit and leaves you feeling revitalized, balanced and harmonious.
We weave Cacao, Yin Yoga, Live Looped Music, Sound Bath and Aromatherapy to enrich, enliven and inspire you in mind, body, heart and soul.
Yin Song is a 2 journey. It is for anyone and everyone, all are welcome.
All you need to do is arrive and we will guide you through the experience.
**Please watch
this short video
to take a glimpse into what we offer with YIN SONG
YIN SONG is a collective creation by Christopher Mapstone and Iselin Amanda Stoylen
MAPSTONE ~
Mapstone is a Sonic Traveller. Weaving Sound and Ceremony through the power of music.
A song carrier, a musical mystic, a weaver of melody and rhythm. Chris Mapstone has spent a decade travelling in multi dimensional musical realms. He has shared his heart and music around the world at festivals, events, retreats, teepee's, fires and ceremonies. His music continues to grow and flourish as he follows the music and the muse to where it is needed. Having shared stages and space with other visionary artists such as Murray Kyle, Darpan, and Lulu and Mischka. Chris's musical path is one of healing and service; It is a deep dive into the mystery, wrapped in a warm blanket of love and grace.
Combining Voice, Yidaki (didgeridoo), Percussion, Guitar and Flutes, Mapstone weaves an uplifting and enchanting sound. The lyrics and music are transformational; connecting the body and spirit in a multi dimensional sonic journey of the heart; for the heart and from the heart.
His sound journeys are soundscapes of the Mystics. Woven from inspiration of the earth and mysteries of the soul.
ISELIN AMANDA STOYLEN
As an experienced yoga and meditation teacher, herbalist and women's health educator, Iselin is passionate about assisting people in reconnecting to their bodies innate wisdom and the natural state of health and well-being that resides within.
She works intimately with the medicine of cacao through ritual and ceremony, and as a tool for deepening the mind/body/spirit connection.
Iselin is originally from Norway, but has spent the last 6 years living in Byron Bay in Australia, and today she teaches classes, workshops and retreats internationally.
We're sorry, but all tickets sales have ended because the event is expired.