Connect~ Play~ Deepen
Join Sasha Lambrinos for a partner yoga workshop Saturday, August 27, 10 – 11:30am!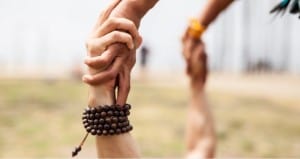 Join Sasha for a morning of connection and discovery. Explore Yoga with a partner (friend, family member, anyone you are comfortable with physical contact), being guided through ways to strengthen your relationship, connect, develop trust and communication while having fun learning partner yoga techniques. All are welcome, this is a beginner friendly workshop, all levels of experience are encouraged to attend!