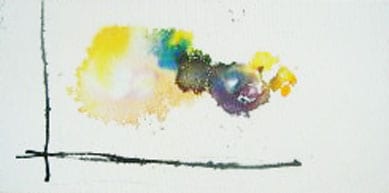 Expressive Arts harness and channel the transformative power of creativity in all of its forms. Using visual art making, movement, voice, sound, writing, as well as any and all other creative modalities, expressive arts focus less on making a 'work of art', and more on making the art work for you. Creative process' work to explore self awareness, thus allowing the participant to deepen self understanding, explore emotions and experiences, and even shift and transform into new, heightened states of self compassion and acceptance. Like Yoga, Expressive Arts empower the individual to access inner wisdom and self knowledge, which makes it different from more diagnostic types of therapy.
I have trained to be an Expressive Arts practitioner through Haliburton School of The Arts , As well, I have many years experience using Expressive Arts in my own process while also faciliting workshops, retreats, and classes. I specialize in programming that explores Identity and Self Awareness, Body Image and Self Empowerment, Body Awareness, and Freeing the Creative Spirit. Having also trained as a Yoga Instructor and a Kriplau YogaDance Instructor, I love to enhance the Expressive Arts experience with lots of movement and breathwork.
Individual and group sessions are available.