March 19


March 19, 2017




10:00 am - 11:30 am
Sacred Sunday Rituals
with Laura Dunford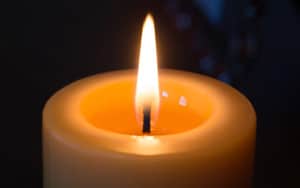 Date and Time: Sundays, 10 – 11:30am
March 19 & New Registered Series: 5 weeks, April 16, April 30, May 21, May 28, June 4
Price: $55+ HST for all 5, or use your Studio 10 Class Series, Unlimited, or Drop In.
If you have a regular yoga practice than it is very likely you already appreciate the value of meditation and asana (yoga postures) as a ritual of self-care.  In our day-to-day experience, we ritualize lovely things like dining, yoga and celebrations for others like birthdays, anniversaries, weddings, etc.  We at Peterborough Living Yoga are passionate about offering you a safe and sacred space where you can practice rituals to nurture inner peace, health and wellness.
Over the course of this 5 week session, Sacred Sunday Rituals, we will explore several sacred rituals including: self massage, cultivating a gratitude practice, intention setting, chanting, and more.  Each class will be unique but every class will include the divine rituals of pranayama (breathing techniques), yoga asana (including moderately active Sun Salutations), meditation, relaxation with space provided at the end of class for the option of quiet journaling.
Register for all 5 weeks of this class for only $55+ HST.  We do urge you to come and try each class, though this is not a requirement. Drop in for $15 + HST, or come with your 10 class card or unlimited yoga package!