This Spring, you are invited to join us for Weekly Classes, and our inspiring line up of Workshops and Events!
Some highlights that we are looking forward to this month….
Yoga for Relaxation with Hot Stones
with Heather Reed, Yoga Teacher and RMT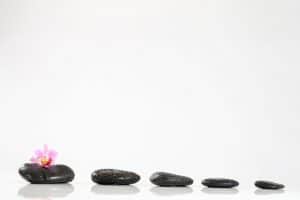 Rest, rejuvenate and restore. You will be guided into comfortable restorative postures cultivating a deep state of deep relaxation supported by bolsters, blankets and pillows. The placement and gentle massage with Hot Stones will warm the body and melt away your muscle tension and stress. You will experience a deeply nourishing sense of inner peace and will leave this class feeling calm and rested with your inner being completely nurtured.
No yoga experience required.
Heather Reed is a Registered Massage Therapist, Certified in Hot Stone Massage, Reiki Master and Certified Yoga Instructor 200 hr.