See our Registered Classes for ongoing series of workshop-type classes, and our Weekly Schedule to come out to classes any day of the week!
Chakra Bliss Aromatherapy Restorative Yoga
with Tiina Kivinen and Angella Windrem
Dates and Time: 7 – 9pm, Fridays, Sept. 8, Oct. 13, Nov. 3, Dec. 8
Price: $25 + HST

Join Tiina and Angella for a restorative style yoga class integrating a journey through the Chakras (energy centres in the physical/emotional/ energetic body), using aromatherapy essential oils to deepen and enhance the exploration. We carefully choose yoga postures and essential oils that correspond with each Chakra to carry you through a journey of self inquiry, deep rest, and healing. Essential oils have the potential to deepen your focus and enhance your awareness through the yoga experience, with the added benefit of the healing qualities of each aroma. No experience is needed, all are welcome, unless you have a sensitivity or allergy to essential oils.
Reiki Restorative Yoga; Being a Channel of Love
with Tiina Kivinen, Alexa Small, Laura Dunford, and Jesse Mclellan

Dates and Times:
Friday, Sept. 29, 7 – 9pm
Saturday, Oct. 28, 1 – 3pm
Friday, Dec. 1, 7 – 9pm

Price: $25+HST
In this workshop, you will be introduced to the healing experience of combined Restorative Yoga and Reiki. Reiki is an energy healing modality, in which the practitioner channels energy into the receiver by means of touch or no touch, to activate the natural healing processes of the body and restore physical and emotional well-being. You will be guided through very gentle and supported yoga postures utilizing many comfy props, receive meditative guidance to deepen your experience of presence and self inquiry, while a Reiki practitioner carefully and intentionally offers you Reiki energy. Reiki energy is universal, abundant and available for everyone, we will simply create the space and intention to let this energy flow for the benefit of all. All levels experience are welcome.
Little Lotus Prenatal Yoga Certification, Level 1 and 2
•Benefits of yoga during pregnancy and effects of pregnancy on the body
•Physical and emotional changes during pregnancy
•Yoga asana during the prenatal period
•The 8 limbs of yoga and how they are applied through the pregnancy journey
•Lesson planning for prenatal yoga classes
Level 2: Connecting & Preparing for Birth With Yoga
Date and Time: September 23rd & 24th, 10am – 6pm
•Yoga Teachers relationship with health care providers
•Connecting, networking and relationship building with allied health professionals
•High risk and non-high risk pregnancies
•Stages of labour and understanding labour and delivery
•Fetal positioning and asana
•Vocal toning
•Relaxation strategies for pregnancy and childbirth
•Teaching yoga to prepare for labour and delivery
•Experience Prenatal Yoga master classes and sequencing
Each 16 hr training is approved for Yoga Alliance CEU's and can also be used towards full Yoga Alliance Registered Prenatal Yoga Teacher accreditation with the Little Lotus' other modules.
NOTE: Level 1 is NOT a prerequisite for Level 2. Take all 4 trainings to work towards Yoga Alliance designation (RPYT), or join in for the trainings that work with your schedule!
A Yoga Alliance CEU training that will provide you with the tools and confidence to teach women in the prenatal period. This training is suitable for yoga teachers that wish to teach prenatal yoga or learn more about yoga during pregnancy, as well as individuals who work closely with expecting and new mothers, such as midwives, doulas and others.

Price:

Early Bird: $375 (until August 28)
Regular: $450
*Combine Level 1 and 2 and save $50!
Full Moon Gratitude
Temple
Date and Time
:
Friday, October 6,
7-8:30pm

Price
: $20+ HST preregister
$25 + HST at the door if there is space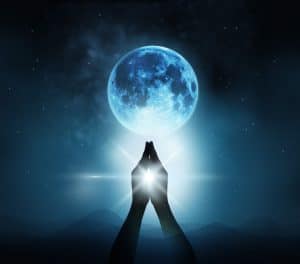 Temple Yoga is a synergy of the many offerings that our PLY community specializes in. Amplified by the energy of a full Moon, and anchored in the practice of gratitude, this class will incorporate live mantra music, aromatherapy, and Reiki/ massage, in an levels yoga flow co facilitated by our living yoga community of teachers.
~This class is a fundraiser, your registration fee will be going towards a fund for supporting PLY's future in this community~
Deepening 8 Limbs: Applied Yamas and Niyamas ~ Continuing Education Workshop

with Tiina Kivinen

Date and Time: Saturday, Oct. 14, 9am – 12pm
Price: $40 +HST
In this workshop we will dive into the Yamas and Niyamas. Yamas and Niyamas are the first two limbs of the Ashtanga 8 Limbs of Yoga as translated and communicated by Patanjali in the Yoga Sutras. They are often considered to be ethical principles that form the foundation of Yoga practice, and Donna Fahri describes them as 'the description of a nature freed from the illusion of separateness'… *Registered Yoga Teachers receive CE credits

Sacred Sound Journey
with Rebecca White Raven and Kevin Guerette, special guests from Ottawa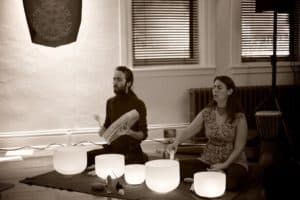 Date and Time: Sunday, October 15, 1 – 2:30pm
Price: $25 + hst
A beautiful and meditative sound experience is coming to the Peterborough community on Friday June 16th.  Rebecca and Kevin will provide a sacred soundscape using crystal singing bowls and many other sweet sound healing instruments to help guide us into alignment and allow our inner light to shine.
The evening will start with introductions and group toning of the sacred sound OM. This will help everyone become fully present and centered. We will then relax and release into an intuitive and Spirit directed soundscape of vocals, crystal and Tibetan singing bowls, frame drums, shakers and rattles, cedar flute, tingshaws, steel tongue drum, gongs and more. Experience deep relaxation and dream with the sweet sounds, adding your own voice if you feel called to. We will close with magical french chimes, like floating through a forest of fairies. It will be so lovely and I hope you join us!
More about Rebecca:
rebeccawhiteraven.wordpress.com
Little Lotus Kids Yoga Teacher Training
Date and Time: Saturday October 21 and Sunday October 22 10 am  – 6pm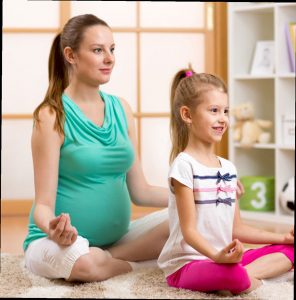 •Gain confidence in teaching yoga to children ages 2-12.
•Learn how to teach pranayama (breathing techniques) in a fun and intriguing way.
•Learn songs, games and activities to apply in your kids yoga classes, gym classes, day camps and daycare classes.
•Build your teaching tool box with tons of resources, songs, books and websites.
•Make creative lesson plans that are well rounded and inclusive.
•Learn how to teach meditation and guided relaxation in age appropriate ways.
•Dive into yoga asana (postures) and feel confident teaching them in age appropriate ways, always ensuring safety.
Who can participate in this course? If you LOVE children and want to teach them amazing life skills then this course is for you!
Who has taken our courses before?
•School teachers
•Yoga teachers
•ECEs
•Camp counselors
•Parents
•Fitness instructors & personal trainers
•Physiotherapists
•Occupational therapists
•Speech & language therapists
Price:
Early Bird: $375 (until September 28)
Regular: $450
Karuna Yoga: Yin Yoga for Self-compassion
with Chelsea Howard (CYT200) and Kay'la Fraser (CYT200)
Date and Time: Sunday, October 29, 10:00-11:30 am
Price: $25+HST

Join Chelsea Howard (CYT200) and Kay'la Fraser (CYT200) from Love, Lilith as they guide you through Karuna Yoga: Yin Yoga for Self-compassion. This 90 minute class will include: asana, self-care guidance and Reiki, restorative savasana and a guided meditation. All levels of experience are welcome!
Reiki Teacher Training: 1st , 2nd and 3rd Degree
with Chelsea Howard, Reiki Master Teacher and CYT200
Enrich your journey… Open up to the abundance of your own joy, wisdom and purpose through the power of Reiki, a Japanese energy healing art! Led by Reiki Master Teacher and CYT200, Chelsea Howard.
1st Degree:

Sunday, October 29

,

1 – 3pm



Price:$150 + HST

This training will include: 1st Degree Atunement, Meditation, Energy Dynamics, Self Care and Practice, History of Reiki and Certificate.
2nd Degree: Sunday, October 29, 3 – 6pm
Price: $175 + HST
This training will include: 2nd Degree Atunement, Meditation, Reiki Symbols, Distance Healing, Chakras, Crystals and Certificate.
3rd Degree (Reiki Master Training): Sunday, November 26, 12 – 6pm
Price: $850 + hst
This training will include: Master Teacher Atunement, Values and Principles, Chakra Balancing, Tibetan Reiki Symbols, Healing Atunement Instructions, Meditation and Certificate.
Restorative Yoga Nidra; A Night of Deep Relaxation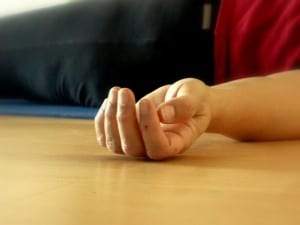 with Ally Boothroyd
Date and Time: Friday, November 24, 7 – 9pm
Price: $25+HST (register to ensure your space!)
Yoga Nidra (as a technique of pratyahara meditation) not only provides relaxation to the body and mind but also has a number of benefits. Literally, nidra means 'sleep' but refers to a type of 'sleep' with full awareness that is internalized. Within the practice the body sleeps but the mind remains awake listening to the instructions.
The state achieved is often a state between sleep and wakefulness. Yoga Nidra is a systematic method of complete relaxation, holistically addressing our physiological, neurological, and subconscious needs. By quieting the overactive conscious mind, then moving into a meditative state, gradually finding a state of "pure consciousness" in which the brain waves slow down. The practitioner emerges feeling resting and rejuvenated. Yoga nidra uniquely unwinds the nervous system which is the foundation of the body's well-being. All you have to do is show up and you will be guided into a state of deep relaxation, to restore and renew all levels of your being.
Bhakti Flow; Live Music Yoga
with Fraser, Dana and the Om Shantis
Date and Time: Tues. Nov. 7th, 7 – 8:30pm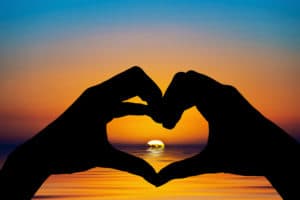 Join the Om Shantis for an evening of yoga while being serenaded by sweet musicians singing yogic mantras and heart opening songs for healing and inspiration. A Yoga class that is inspired by Bhakti Yoga, the yoga of the heart. While you relax and let go, you will be taken on a musical journey using crystal bowls, voices, and melodic instruments, beautiful voices singing yogic chants and healing songs. Space is limited so register now!
Warrior: Yogic Sound Journey
with Chelsea Howard (CYT200) and Kay'la Fraser (CYT200)
Date and Time: Sunday, November 26, 2017, 10:00-11:30 am
Price: $25+HST

Join Chelsea Howard (CYT200) and Kay'la Fraser (CYT200) from Love, Lilith as they guide you through Warrior: Yogic Sound Journey. This engaging and active class focuses on the life cycle, and invites you to ground in your experience and connect with your ancestors through a series of asanas accompanied by music. All levels of experience are welcome. Props will be provided.
Pranayama: Window to the infinite
Continuing Education workshop with Fraser Mcdonald
Date and Time: TBA ~ Saturday,
9am
-12m.
Price: $40 +hst
This workshop is a beautiful opportunity to wake up to some of the subtler aspects of how breathing can bring us into greater harmony with the universal heart. As we open to the subtler aspects of pranayama we find there is a great power to invigorate our body and mind with clarity and also to move towards and support fulfilling meditation. This class is designed as continuing education for yoga teachers as well as an opportunity to explore and deepen for those who may not be teachers but have an established practice.
In this workshop we will breathe together, explore sequencing of breathing practices, and integrate bandhas (energy locks), as well as some basic asanas. Pranayama means both breath regulation but also prana energy expansion. This expansion happens as we come into deeper and more attentive inner listening. Sometimes if we are being too forceful with our pranayama we end up creating tension and never come to this great discovery of our infinite self. But by learning to breath with greater rest and ease, we can use pranayama as a gateway to our inner being.
Om for the Holidays
Yogi Market, Open House and Temple Yoga Class
Date and Time: Saturday, November 18
By Donation Yoga Class: 4 – 5:30pm
Open House and Holiday Market: 12 – 4pm

Join us for our 2nd annual Holiday Market, Celebration, and Open House! Temple Yoga Class, featuring a Mela of PLY teachers offering a balanced Yoga flow, live music, Reiki/ Massage, and Aromatherapy.
Gift certificates available, as well as sales on Yoga and Massage, yummy treats, and a variety of gifts for sale from our creative community! More info on vendors coming soon.