See our Registered Classes for ongoing series of workshop-type classes, and our Weekly Schedule to come out to classes any day of the week!
Restorative Yoga Nidra; A Night of Deep Relaxation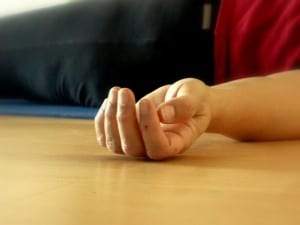 with Ally Boothroyd
Date and Time: Friday, November 24, 7 – 9pm
Price: $25+HST (register to ensure your space!)
Yoga Nidra (as a technique of pratyahara meditation) not only provides relaxation to the body and mind but also has a number of benefits. Literally, nidra means 'sleep' but refers to a type of 'sleep' with full awareness that is internalized. Within the practice the body sleeps but the mind remains awake listening to the instructions.
The state achieved is often a state between sleep and wakefulness. Yoga Nidra is a systematic method of complete relaxation, holistically addressing our physiological, neurological, and subconscious needs. By quieting the overactive conscious mind, then moving into a meditative state, gradually finding a state of "pure consciousness" in which the brain waves slow down. The practitioner emerges feeling resting and rejuvenated. Yoga nidra uniquely unwinds the nervous system which is the foundation of the body's well-being. All you have to do is show up and you will be guided into a state of deep relaxation, to restore and renew all levels of your being.
Warrior: Yogic Sound Journey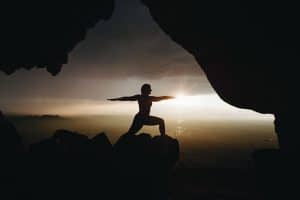 with Chelsea Howard (CYT200) and Kay'la Fraser (CYT200)
Date and Time: Sunday, November 26, 2017, 10:00-11:30 am
Price: $25+HST

Join Chelsea Howard (CYT200) and Kay'la Fraser (CYT200) from Love, Lilith as they guide you through Warrior: Yogic Sound Journey. This engaging and active class focuses on the life cycle, and invites you to ground in your experience and connect with your ancestors through a series of asanas accompanied by music. All levels of experience are welcome. Props will be provided.
Reiki Restorative Yoga; Being a Channel of Love
with Tiina Kivinen, Alexa Small, Laura Dunford, and Jesse Mclellan

Dates and Times:
Friday, Dec. 1, 7 – 9pm

Price: $25+HST
In this workshop, you will be introduced to the healing experience of combined Restorative Yoga and Reiki. Reiki is an energy healing modality, in which the practitioner channels energy into the receiver by means of touch or no touch, to activate the natural healing processes of the body and restore physical and emotional well-being. You will be guided through very gentle and supported yoga postures utilizing many comfy props, receive meditative guidance to deepen your experience of presence and self inquiry, while a Reiki practitioner carefully and intentionally offers you Reiki energy. Reiki energy is universal, abundant and available for everyone, we will simply create the space and intention to let this energy flow for the benefit of all. All levels experience are welcome.
Chakra Bliss Aromatherapy Restorative Yoga
with Tiina Kivinen and Angella Windrem
Dates and Time: 7 – 9pm, Friday, Dec. 8
Price: $25 + HST

Join Tiina and Angella for a restorative style yoga class integrating a journey through the Chakras (energy centres in the physical/emotional/ energetic body), using aromatherapy essential oils to deepen and enhance the exploration. We carefully choose yoga postures and essential oils that correspond with each Chakra to carry you through a journey of self inquiry, deep rest, and healing. Essential oils have the potential to deepen your focus and enhance your awareness through the yoga experience, with the added benefit of the healing qualities of each aroma. No experience is needed, all are welcome, unless you have a sensitivity or allergy to essential oils.
Bhakti Flow; Live Music Yoga
with Fraser, Dana and the Om Shantis
Date and Time: TBA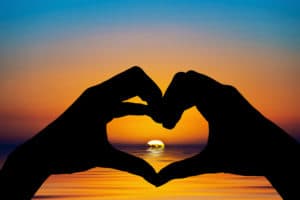 Join the Om Shantis for an evening of yoga while being serenaded by sweet musicians singing yogic mantras and heart opening songs for healing and inspiration. A Yoga class that is inspired by Bhakti Yoga, the yoga of the heart. While you relax and let go, you will be taken on a musical journey using crystal bowls, voices, and melodic instruments, beautiful voices singing yogic chants and healing songs. Space is limited so register now!
Pranayama: Window to the infinite
Continuing Education workshop with Fraser Mcdonald
Date and Time: TBA ~ Saturday,
9am
-12m.
Price: $40 +hst
This workshop is a beautiful opportunity to wake up to some of the subtler aspects of how breathing can bring us into greater harmony with the universal heart. As we open to the subtler aspects of pranayama we find there is a great power to invigorate our body and mind with clarity and also to move towards and support fulfilling meditation. This class is designed as continuing education for yoga teachers as well as an opportunity to explore and deepen for those who may not be teachers but have an established practice.
In this workshop we will breathe together, explore sequencing of breathing practices, and integrate bandhas (energy locks), as well as some basic asanas. Pranayama means both breath regulation but also prana energy expansion. This expansion happens as we come into deeper and more attentive inner listening. Sometimes if we are being too forceful with our pranayama we end up creating tension and never come to this great discovery of our infinite self. But by learning to breath with greater rest and ease, we can use pranayama as a gateway to our inner being.