See our Registered Classes for ongoing series of workshop-type classes, and our Weekly Schedule to come out to classes any day of the week!
Chakra Bliss Aromatherapy Restorative Yoga
with Tiina Kivinen and Angella Windrem
Dates and Time: Fridays,  April 13, May 4, June 8
Price: $25 + HST

Join Tiina and Angella for a restorative style yoga class integrating a journey through the Chakras (energy centres in the physical/emotional/ energetic body), using aromatherapy essential oils to deepen and enhance the exploration. We carefully choose yoga postures and essential oils that correspond with each Chakra to carry you through a journey of self inquiry, deep rest, and healing. Essential oils have the potential to deepen your focus and enhance your awareness through the yoga experience, with the added benefit of the healing qualities of each aroma. No experience is needed, all are welcome, unless you have a sensitivity or allergy to essential oils.
Yoga Movement Series; Strength, Balance and Stretch
with Reanna Montopoli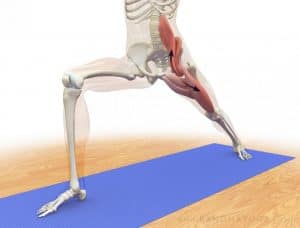 Date and Time: 
Saturday April 14th, 10-11:30am
– Hips & Low Back
Saturday May 5th, 10-11:30am
– Neck & Shoulders
Saturday June 2nd, 10-11:30am
– Spinal Health
Price: All 3 classes   – $60 + HST, each class $25 + HST advanced, $30 + HST at the door
Join physiotherapist and yoga teacher Reanna Montopoli for a 3-part series of workshops focused on improving strength, alignment and flexibility.  Reanna will share her knowledge of anatomy, as well as common areas of weakness and tightness.  Participants will be guided through therapeutic exercises to strengthen, lengthen, and improve movement patterns which can help reduce their risk of injury.  We will also move through a yoga asana practice with a focus on a particular region of the body, with guidance in optimal alignment and muscle activation.  Class will finish with guided meditation for integration and relaxation. This is a great series for yoga practitioners, athletes, and anyone interested in learning a bit more about their body, and how to keep their muscles and joints healthy.
Eat. Pray. Love.
with Tamara Pereira, aka Ella Fiore
Date and Time: Sunday April 15, 11am – 3pm
Price: $75 + HST per pair, includes Mediterranean lunch

A day to cherish & share with a significant other, a daughter, a mother or friend. * It's an opportunity to connect on a closer level. A day to embrace yourself & radiate. Let go of the stress, enjoy the sweetness of simple pleasure & fall into a deep sense of peace, laughter & gratitude.
~ Heavenly introduction to aromatherapy massage. Explore some eastern & western techniques to bring your loved ones into a state of bliss. Tension busting and oh so Sweet. 1/2 hour each person. You will be learning on your guest. Organic all the way!!
~Rejuvenate & De-stress with breathwork & movement through yogic philosophy and asanas (postures).
Partner exercises for bringing awareness & insight. * beginners welcome
~Mediterranean lunch ~ healthy & delicious tastes from Italy & beyond! Wine or Organic Juice also included.
Picnic with your guest in our studio & enjoy each others company with more awareness style inquiries. Amazing opportunity for relationship building
Learn to give a sweet massage, deeply immerse yourself in the present moment through meditative eastern movement & wisdom. Let us enjoy the health & joy together with someone special. A great way to share love & gratitude with one another & have fun.
Must be able to climb stairs and at points sit on a yoga mat and lean over.
Reiki Restorative Yoga; Being a Channel of Love
with Laura Dunford and Tiina Kivinen

Date and Time: Fridays April 27 and June 15 , 7 – 9pm
Price: $25+HST
In this workshop, you will be introduced to the healing experience of combined Restorative Yoga and Reiki. Reiki is an energy healing modality, in which the practitioner channels energy into the receiver by means of touch or no touch, to activate the natural healing processes of the body and restore physical and emotional well-being. You will be guided through very gentle and supported yoga postures utilizing many comfy props, receive meditative guidance to deepen your experience of presence and self inquiry, while a Reiki practitioner carefully and intentionally offers you Reiki energy. Reiki energy is universal, abundant and available for everyone, we will simply create the space and intention to let this energy flow for the benefit of all. All levels experience are welcome.
Crystal Mala Making Workshop
with Laura Dunford and Courtney Buckley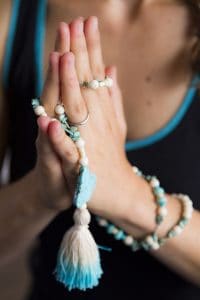 Date and Time: Saturday April 28, 12:30 – 4pm
Price: $85 + HST (includes your own beautiful crystal mala)
Let us harness the energy of our will and intentions, while creating something that we can carry with us and cherish into the future. Join Courtney Buckley and Lauretta Dunford for an afternoon of intentional creation. On this day, participants will create their own unique crystal Japa Mala. Malas are beautiful beaded necklaces, with 108 beads, that are traditionally used as a tool for meditation.
Rhythm of the day:
Through meditation in motion and stillness, we will calm our minds, and open our hearts, making a clear path for our intentions to arise. After our practice we will begin our creations. A thoughtfully selected variety of crystal beads will be available. Each participant will have the opportunity to choose their own unique combination of beads with assistance if needed. An abundance of space will be held for creating your Mala. We will discuss techniques to cleanse and charge our malas and how your mala can support you in your meditation practice. In closing we will experience a mantra meditation to offer support and guidance in moving forward with love, strength, and a clearer sense of self. Connecting with your inner power to manifest dreams into reality. 
We would love to have you join us! Please don't hesitate to contact us with any questions. 
Just for You: Honouring the Self, A Health4Life Self-Care Workshop
with Lisa Hamilton
Date and Time: Sunday April 29, 10am – 3pm (with lunch break)
Price: 45 + HST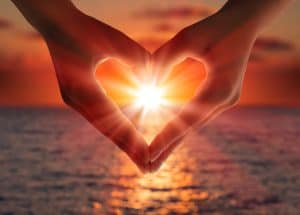 You care about the world. A lot. Often putting yourself on the back burner and getting lost in the flow of helping others and putting everyone's needs above your own wellbeing.  Am I right? Self-Care is a practice that creates resiliency, healing and opens you up to saying YES to life.
The world needs beautiful beings like you now more than ever. But not the exhausted, frustrated, caffeine and carb-loaded you. But the true you, the balanced you that is energetic, effective, powerful, clear-sighted and inspired.
We live in a challenging times with increasing demands on our time and energies that often comes from all directions. We meet everyone's needs first and IF there is anything left over we may give to ourselves. But really how often does that happen? I'd like to challenge this paradigm because I know firsthand that it just doesn't work. You simply can't pour from an empty cup. Diagnosed with 5 recognized disabilities it's been through learning the practice of transformative Self-Care that has led to my remissions. It's what has allowed me to bring depth to my work and a deeper level of service to the world.
Join me for a transformational afternoon made 'Just for You; Honouring the Self'.
Workshop Details:
– Guided meditation and relaxation
-Presentation examining why Self-Care what it is and what it's not.
– The ancient Ayurvedic art of Dinacharya – The Daily Action
– My Personal Self-Care Routine, the cornerstone to my healing journey
– Group Discussions, sharing's and reflections
– Design Your Personal Self-Care practice
– Emergency protocols for overwhelm, anxiety and exhaustion.
BIO: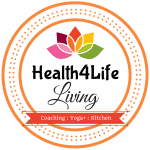 Lisa Hamilton, Survivor and Thriver of 5 recognized disabilities an Integrative Nutrition Health Coach, Classical Yoga Teacher, Energy Intuitive and Healer and Founder; Director of Health4Life Living.
At Health4Life Living, we offer a variety of services, workshops, classes and events both online and in person all designed to support you and YOUR Health4Life. Our offerings include Holistic Health Coaching, Classical Yoga, and Subtle Yoga Therapy, Intuitive Energy Healing and Amazing Kitchen Services like Whole Food Meal Kits, Personal Chef and Catering services. http://health4lifeliving.com/
Prana Awakening Journey to Centre: Yoga and Conscious Dance Workshop
with Ireni Stamou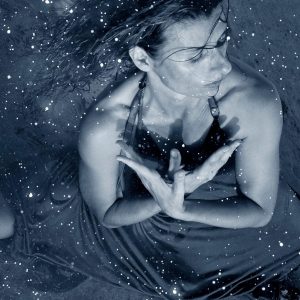 Date and Time: Saturday June 9, 1 – 3:30pm
Price:$35 + HST
In this session we will tap into a body of knowledge relating to the energy of Prana, prana as the vital force that gives rise to movement.  We will explore the inner sanctuary of breath meditation, visualization and movement exploration through gentle yoga asana flow, somatics, moving meditations and free form improvisational dance.
This workshop benefits all interested in movement exploration, injury prevention and wellness practice.Yogis, Bodywork Therapists, artists, dancers, movers, everyone who simply wishes to connect and recharge with the movement inherent in life itself as a gateway for awareness and personal growth.
*Movement experience is recommended.
 BIO: Ireni is a dancer and yogi with 30 years experience in the movement arts. A choreographer from Montreal , she graduated from Concordia University with a Bachelors of  Fine Arts in Dance, built her own company,  and toured internationally for 20 years.  Spinal difficulties led her to dive into the healing arts where she tapped into the body – minds innate intelligence for transformation and longevity.  Ireni has been a Yoga teacher and Bodyworker for 10 years and continues to choreograph  from a holistic approach that benefits dancers, actors, circus arts,  and coaches people of all ages and from all walks of life.  Notable teachers and certified trainings on her path include: Dynamic Anatomy Somatic's with Nancy Topf in New York, Rasa school of Yoga, Self Awakening with Don Stapleton at the Nosara Yoga Insitude, Lotus Palm Tai Yoga Bodywork, and Volo and Circasana Aeriel Yoga. She created her own Barre classes  for alignment and longevity and is passionate about the body/ mind/ soul connection, teaching in a playful and compassionate way. Ireni lived off the grid in Costa Rica for 10 years and was resident artist and teacher in several locations, the most prominent in Nosara for the last 5 years where she taught and offered specialized classes,  workshops and bodywork sessions at The Harmony Healing Centre and The  Bodhi Tree Yoga Resort.  Her  life in Costa Rica gave rise to her love and commitment to yoga and sustainable living.  A mom and life student,  Ireni  enjoys spending time with her family, and teaching and collaborating in community! Ireni is excited to settle in Peterborough with her family this summer!
Tensegrity Repair Series
with Kristina Domsic
Date and Time: Sunday June 3, 1 – 3:30pm
Price: $35 + HST
The word 'tensegrity' is a short form for 'tensional integrity'. In a tensegrity structure, there is balance between push and pull. When our bones, muscles, and fascia are in an ideal state of tensegrity, our bodies move smoothly and easefully. But poor posture, injuries, stress, and repetitive movement patterns can cause major imbalances to our internal tensegrity structures. These imbalances can become apparent through tight muscles and stiff joints, causing unnecessary wear and tear on our bodies, and possibly even leading to long-term issues such as osteoarthritis or degenerative disc disease. The Tensegrity Repair Series (TRS) is made up of slow and accessible movements that are designed to help restore body awareness, increase healthy range of motion in the hips, shoulders, and spine, and strengthen and stabilize the core and pelvis.
This workshop will provide an overview of some of the key concepts behind seeing our bodies as tensegrity structures. We will explore the basic TRS movements together on our mats, in combination with some complimentary gentle yoga postures. Come prepared to explore, relax, and breathe deeply!
In addition to her Hatha and Restorative Yoga offerings, Kristina has been practicing and studying TRS since 2014. She completed a TRS teaching program with Trudy Austin at Queen Street Yoga in 2017.
Partner Yoga Workshop
with Sasha Lambrinos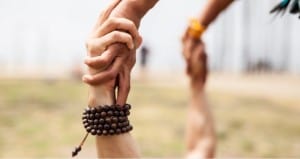 Date and Tine: Saturday June 16, 1 – 3pm
Price: $40+HST per pair
Join Sasha for an afternoon of connection and discovery. Explore Yoga with a partner (friend, family member, anyone you are comfortable with physical contact), being guided through ways strengthen your relationship, connect, develop trust and communication while having fun learning partner yoga techniques. All are welcome, this is a beginner friendly workshop, all levels of experience are encouraged to attend!
Right in time for Father's Day, consider this an opportunity for some family fun!
Sacred Sound Journey
with Rebecca White Raven, and Kevin Guerette
Date and Time: Sunday June 24, 1 – 3pm
Price: $25 + HST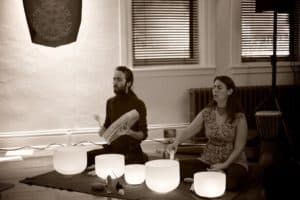 A beautiful and meditative sound experience is coming to the Peterborough community again.  Rebecca and Kevin will provide a sacred soundscape using crystal singing bowls and many other sweet sound healing instruments to help guide us into alignment and allow our inner light to shine.
The event will start with introductions and group toning of the sacred sound OM. This will help everyone become fully present and centered. We will then relax and release into an intuitive and Spirit directed soundscape of vocals, crystal and Tibetan singing bowls, frame drums, shakers and rattles, cedar flute, tingshaws, steel tongue drum, gongs and more. Experience deep relaxation and dream with the sweet sounds, adding your own voice if you feel called to. We will close with magical french chimes, like floating through a forest of fairies. It will be so lovely and I hope you join us!