See our Registered Classes for ongoing series of workshop-type classes, and our Weekly Schedule to come out to classes any day of the week!
Chakra Bliss Aromatherapy Restorative Yoga
with Tiina Kivinen and Angella Windrem
Dates and Time: 7 – 9pm, Fridays, July 7, August 4, September 8
Price: $25 + HST

Join Tiina and Angella for a restorative style yoga class integrating a journey through the Chakras (energy centres in the physical/emotional/ energetic body), using aromatherapy essential oils to deepen and enhance the exploration. We carefully choose yoga postures and essential oils that correspond with each Chakra to carry you through a journey of self inquiry, deep rest, and healing. Essential oils have the potential to deepen your focus and enhance your awareness through the yoga experience, with the added benefit of the healing qualities of each aroma. No experience is needed, all are welcome, unless you have a sensitivity or allergy to essential oils.
Reiki Restorative Yoga; Being a Channel of Love
with Tiina Kivinen, Alexa Small, Laura Dunford, and Jesse Mclellan

Date and Time:
Friday, July 14, 7 – 9pm and
Saturday, August 12,  1 – 3pm

Price: $25+HST
In this workshop, you will be introduced to the healing experience of combined Restorative Yoga and Reiki. Reiki is an energy healing modality, in which the practitioner channels energy into the receiver by means of touch or no touch, to activate the natural healing processes of the body and restore physical and emotional well-being. You will be guided through very gentle and supported yoga postures utilizing many comfy props, receive meditative guidance to deepen your experience of presence and self inquiry, while a Reiki practitioner carefully and intentionally offers you Reiki energy. Reiki energy is universal, abundant and available for everyone, we will simply create the space and intention to let this energy flow for the benefit of all. All levels experience are welcome.
Free Yourself From Food Cravings: Emotional Freedom Technique
with Fern Hearne
Date and Time: CANCELLED NEW DATE TBA
Price: $40+HST
Are you struggling with food cravings? Join us and learn how to conquer them. We will spend time learning why we have cravings, how and when they started, and then learn how to quickly and easily say goodbye to them with only minutes a day using a powerful technique called Emotional Freedom Techniques.
There are no prerequisites for this workshop. Dress in comfortable clothes and come ready to unleash the real you.
Handouts will be provided, so you don't have to take notes.
Bring a friend and receive a $5 discount!
Bhakti Flow; Live Music Yoga
with Fraser and the Om Shantis
Date and Time: Tuesdays, August 1 and 29, 7 – 8:30pm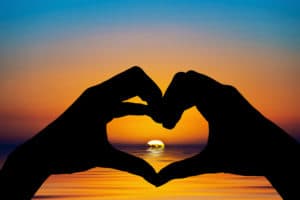 Join the Om Shantis for an evening of yoga while being serenaded by sweet musicians singing yogic mantras and heart opening songs for healing and inspiration. A Yoga class that is inspired by Bhakti Yoga, the yoga of the heart. While you relax and let go, you will be taken on a musical journey using crystal bowls, voices, and melodic instruments, beautiful voices singing yogic chants and healing songs. Space is limited so register now!
Releasing Negative Emotions: Emotional Freedom Technique
with Fern Hearne
Date and Time: Saturday, August 19, 10-11:30am
Price: $20+HST
We all have expectations and stresses that create negative emotions in our physical body. Quite often instead of  taking more energy in we need to clear this energy before we can function properly. In this workshop you will learn a variety of quick and easy techniques that will help you do this, and change your life. Come dressed in comfortable clothes and expect to have fun! Handouts will be provided.
Little Lotus Prenatal Yoga Certification, Level 1 and 2
•Benefits of yoga during pregnancy and effects of pregnancy on the body
•Physical and emotional changes during pregnancy
•Yoga asana during the prenatal period
•The 8 limbs of yoga and how they are applied through the pregnancy journey
•Lesson planning for prenatal yoga classes
Level 2: Connecting & Preparing for Birth With Yoga
Date and Time: September 23rd & 24th (exact times TBA)
•Yoga Teachers relationship with health care providers
•Connecting, networking and relationship building with allied health professionals
•High risk and non-high risk pregnancies
•Stages of labour and understanding labour and delivery
•Fetal positioning and asana
•Vocal toning
•Relaxation strategies for pregnancy and childbirth
•Teaching yoga to prepare for labour and delivery
•Experience Prenatal Yoga master classes and sequencing
Each 16 hr training is approved for Yoga Alliance CEU's and can also be used towards full Yoga Alliance Registered Prenatal Yoga Teacher accreditation with the Little Lotus' other modules.
NOTE: Level 1 is NOT a prerequisite for Level 2. Take all 4 trainings to work towards Yoga Alliance designation (RPYT), or join in for the trainings that work with your schedule!
A Yoga Alliance CEU training that will provide you with the tools and confidence to teach women in the prenatal period. This training is suitable for yoga teachers that wish to teach prenatal yoga or learn more about yoga during pregnancy, as well as individuals who work closely with expecting and new mothers, such as midwives, doulas and others.

Price:
Early Bird: $375 (until August 21)
Regular: $450
*Combine Level 1 and 2 and save $50!
Little Lotus Kids Yoga Teacher Training
Date and Time: October 28 & 29 (times TBA)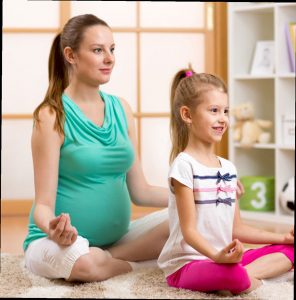 •Gain confidence in teaching yoga to children ages 2-12.
•Learn how to teach pranayama (breathing techniques) in a fun and intriguing way.
•Learn songs, games and activities to apply in your kids yoga classes, gym classes, day camps and daycare classes.
•Build your teaching tool box with tons of resources, songs, books and websites.
•Make creative lesson plans that are well rounded and inclusive.
•Learn how to teach meditation and guided relaxation in age appropriate ways.
•Dive into yoga asana (postures) and feel confident teaching them in age appropriate ways, always ensuring safety.
Who can participate in this course? If you LOVE children and want to teach them amazing life skills then this course is for you!
Who has taken our courses before?
•School teachers
•Yoga teachers
•ECEs
•Camp counselors
•Parents
•Fitness instructors & personal trainers
•Physiotherapists
•Occupational therapists
•Speech & language therapists
Price:
Early Bird: $375 (until September 28)
Regular: $450