See our Registered Classes for ongoing series of workshop-type classes, and our Weekly Schedule to come out to classes any day of the week!
Karuna Yoga: Yin Yoga for Self-Compassion
with Kay'la Fraser
Date and Time:  Saturdays, January 6, February 3, and March 3, 10- 11:30 am
Price: $25+HST

Experience 1.5 hours of Meditation, Yin Yoga and Reiki bliss as you allow yourself to take up space on your mat with self-compassion. Yin Yoga is a style of yoga that works with the connective tissue, and allows a deep and often emotional toxin release by using long holds. This workshop will empower you to release and hold ceremony as a practice of Self-Compassion and a pathway to Self-Mastery. Reiki Touch Assists will be provided to clear blocks and empower energetic releases as you increase flexibility, strength and presence through compassion.
To the C.O.R.E.
with Kay'la Fraser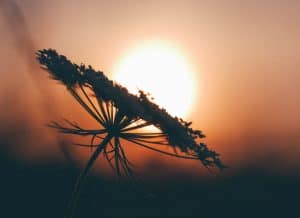 Date and Time: Saturdays, January 6, February 3,  March 3, 12-1:15pm
Price: $15 + HST. Register to save your space, or use your Studio 10 Class Series, Unlimited, or Drop In.
You are a courageous, open, radical and energetic being to the core. Celebrate your inner radiance with breath work and a Vinyasa flow designed to build heat, tone, lengthen and strengthen. Modifications will be offered throughout the class. All beings and bodies are most welcome!
Blessed Beginnings: A New Year and New Moon Yoga and Crystal Mala Making Experience
with Laura Dunford and Courtney Buckley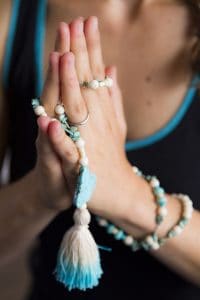 Date and Time: Saturday, January 13, 1 – 4pm
Price: $85 + HST (includes your own beautiful crystal mala)
As we open ourselves up to the potential of a new year, we often find ourselves looking inward and reflecting upon our inner resolve (sankalpa). Let us harness the energy of our will and intentions, creating something that we can carry with us and cherish throughout the year before us.
Join Courtney Buckley and Lauretta Dunford for an afternoon of intentional creation.  On this day, as we approach the first new moon in a new year, each participant will create their own unique Japa Mala. Malas are beautiful beaded necklaces, with 108 beads, that are traditionally used as a tool for meditatio.
This is the perfect creation and ceremony for this time in the year. Through yoga and meditation, we will find a lovely combination of movement and stillness. We will calm our minds, and open our hearts, making a clear path for our intentions to arise. After our yoga practice, we will begin our creations. A thoughtfully selected variety of crystal beads will be available. Each participant will have the opportunity to choose their own unique combination of beads with assistance if needed. An abundance of space will be held for creating your mala.
In closing we will combine meditation, and an experience of mudra and mantra to offer support and guidance in moving forward with strength, courage and a clearer sense of self.  Connecting with your inner power to manifest dreams into reality. We would love to have you join us in this Blessed Beginning to 2018.  Contact us with any questions.
Reiki Restorative Yoga; Being a Channel of Love
with Alexa Small, Laura Dunford, and Jesse Mclellan

Dates and Times:
Friday, January 19, 7 – 9pm , and Saturday, February 10, 1 – 3pm

Price: $25+HST
In this workshop, you will be introduced to the healing experience of combined Restorative Yoga and Reiki. Reiki is an energy healing modality, in which the practitioner channels energy into the receiver by means of touch or no touch, to activate the natural healing processes of the body and restore physical and emotional well-being. You will be guided through very gentle and supported yoga postures utilizing many comfy props, receive meditative guidance to deepen your experience of presence and self inquiry, while a Reiki practitioner carefully and intentionally offers you Reiki energy. Reiki energy is universal, abundant and available for everyone, we will simply create the space and intention to let this energy flow for the benefit of all. All levels experience are welcome.
Pranayama: Window to the Infinite
Continuing Education workshop with Fraser McDonald – great for Yoga Teachers and open to all yogis!
Price: $40 +hst
This workshop is a beautiful opportunity to wake up to some of the subtler aspects of how breathing can bring us into greater harmony with the universal heart. As we open to the subtler aspects of pranayama we find there is a great power to invigorate our body and mind with clarity and also to move towards and support fulfilling meditation. This class is designed as continuing education for yoga teachers as well as an opportunity to explore and deepen for those who may not be teachers but have an established practice.
In this workshop we will breathe together, explore sequencing of breathing practices, and integrate bandhas (energy locks), as well as some basic asanas. Pranayama means both breath regulation but also prana energy expansion. This expansion happens as we come into deeper and more attentive inner listening. Sometimes if we are being too forceful with our pranayama we end up creating tension and never come to this great discovery of our infinite self. But by learning to breath with greater rest and ease, we can use pranayama as a gateway to our inner being.
Partner Yoga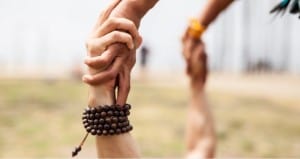 with Sasha Lambrinos
Date and Time: Saturday, February 17, 1 – 3pm

Price: $40+HST per pair
Perfect for Valentines Day, but all relationships are welcome!
Join Sasha for an afternoon of connection and discovery. Explore Yoga with a partner (friend, family member, anyone you are comfortable with physical contact), being guided through ways strengthen your relationship, connect, develop trust and communication while having fun learning partner yoga techniques. All are welcome, this is a beginner friendly workshop, all levels of experience are encouraged to attend!
Chakra Bliss Aromatherapy Restorative Yoga
with Tiina Kivinen and Angella Windrem
Dates and Time: March 2, 7 – 9pm
Price: $25 + HST

Join Tiina and Angella for a restorative style yoga class integrating a journey through the Chakras (energy centres in the physical/emotional/ energetic body), using aromatherapy essential oils to deepen and enhance the exploration. We carefully choose yoga postures and essential oils that correspond with each Chakra to carry you through a journey of self inquiry, deep rest, and healing. Essential oils have the potential to deepen your focus and enhance your awareness through the yoga experience, with the added benefit of the healing qualities of each aroma. No experience is needed, all are welcome, unless you have a sensitivity or allergy to essential oils.
Bhakti Flow; Live Music Yoga
with Fraser and Dana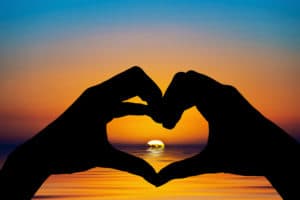 Date and Time:
Friday, March 16, 7 pm – 8:30 pm

Join Fraser and Dana for an evening of yoga while being serenaded by sweet music with yogic mantras and heart opening songs for healing and inspiration. This style of Yoga is inspired by Bhakti Yoga, the Yoga of the heart. While you relax and let go, you will be taken on a musical journey. Space is limited so register now!