See our Registered Classes for ongoing series of workshop-type classes, and our Weekly Schedule to come out to classes any day of the week!
See our cancellation policy here. 
Chakra Bliss Aromatherapy Restorative Yoga
with Tiina Kivinen and Angella Windrem
Dates and Time: Fridays,  August 10, Sept 7, 7 – 9pm
Price: $25 + HST

Join Tiina and Angella for a restorative style yoga class integrating a journey through the Chakras (energy centres in the physical/emotional/ energetic body), using aromatherapy essential oils to deepen and enhance the exploration. We carefully choose yoga postures and essential oils that correspond with each Chakra to carry you through a journey of self inquiry, deep rest, and healing. Essential oils have the potential to deepen your focus and enhance your awareness through the yoga experience, with the added benefit of the healing qualities of each aroma. No experience is needed, all are welcome, unless you have a sensitivity or allergy to essential oils.
Reiki Restorative Yoga; Being a Channel of Love
with Laura Dunford and Tiina Kivinen

Date and Time: Friday September 14, 7 – 8:30pm
Price: $25+HST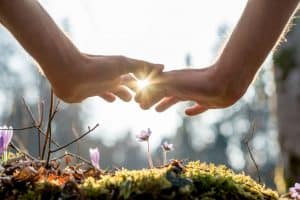 In this workshop, you will be introduced to the healing experience of combined Restorative Yoga and Reiki. Reiki is an energy healing modality, in which the practitioner channels energy into the receiver by means of touch or no touch, to activate the natural healing processes of the body and restore physical and emotional well-being. You will be guided through very gentle and supported yoga postures utilizing many comfy props, receive meditative guidance to deepen your experience of presence and self inquiry, while a Reiki practitioner carefully and intentionally offers you Reiki energy. Reiki energy is universal, abundant and available for everyone, we will simply create the space and intention to let this energy flow for the benefit of all. All levels experience are welcome.
Happy Hips
with Kay'la Fraser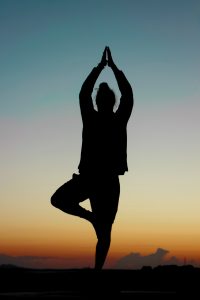 Date and Time: Saturday, August 11, September 8, 10 – 11:30 am
Price: $25 + HST each
If you experience tightness in your lower back, hips or hamstrings, this is the workshop for you! In this 2 part series, you will have an opportunity to ease tension, tone, strengthen and lengthen, and increase your range of motion while creating a sense of openness within your energetic body. Straps and blocks will be used to further support and deepen your practice. All levels of experience are most welcome.
Karuna Yoga; Yin Yoga for Self Compassion
with Kay'la Fraser
Date and Time: Sundays, August 12, September 9, 10 – 11:30 am
Price: $25 + HST each
with Kay'la Fraser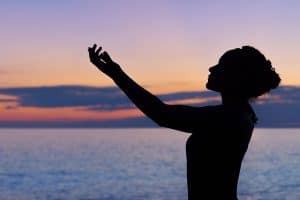 Experience 1.5 hours of Meditation, Yin Yoga and Reiki bliss as you allow yourself to take up space on your mat with self-compassion. Yin Yoga is a style of yoga that works with the connective tissue, and allows a deep and often emotional toxin release by using long holds. This workshop will empower you to release and hold ceremony as a practice of Self-Compassion and a pathway to Self-Mastery. Reiki Touch Assists will be provided to clear blocks and empower energetic releases as you increase flexibility, strength and presence through compassion.
For the Birds: Arm Balancing
with Kay'la Fraser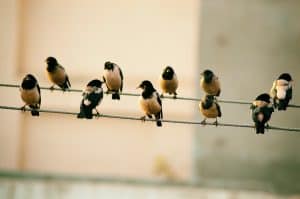 Date and Time: Saturdays, August 11, September 8, 1 – 2:30pm
Price: $25 + HST each
Learn the ABCs of arm balances in this fun, informative and high flying 2 part workshop series. You will have an opportunity to build strength, develop your balance, and gain confidence as you learn the prep poses for crow, side crow, flying pigeon and more! These workshops are intended for those who are up for a challenge and want to deepen into their yoga practice. While experience with asanas (postures) and flow is encouraged, all beings and bodies are welcome.
Yoga Nidra
with Tiina Kivinen
Date and Time: Fridays, July 20 and August 31, 7 – 8:30pm
Price: $25 + HST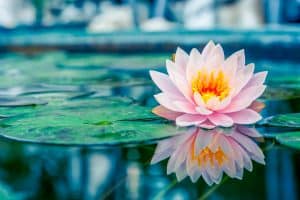 Yoga Nidra is a state of consciousness. The word 'Nidra' refers to sleep with a trace of awareness, or conscious deep relaxation. Yoga Nidra is a therapeutic trance, much like hypnosis. It is as a state of consciousness, that occurs between waking consciousness and dreaming consciousness. To enter into the Nidra state, we utilize a skillful and systemic method of complete relaxation, that has the potential to restore balance through bringing us into the parasympathetic nervous system's state of rest and digest. As well, it is in this state of deep rest, that we have the potential to affect change on a subconscious, or unconscious level. The practitioner simply rests in a comfortable and very supported position, listening to voice of the guide, and the journey unfolds. We approach the practice with the intention of deepening self inquiry, integrating life changes and insights, and using this method of skillful rest for stress reduction, and self care.
Tiina has completed a Yoga Nidra Teacher Training, and is a certified in Hypnotherapist, both practices that explore the power and potential of therapeutic trance states.
Forest Therapy Workshop
with Kristina Domsic
Date and Time: Sunday July 22, 9:30 am – 12pm
Price: $35 + HS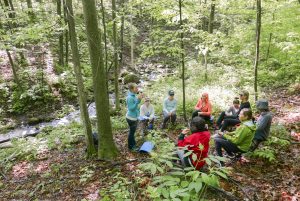 T
Come and experience the healing benefits Forest Therapy, also known as 'forest bathing' or 'shinrin-yoku'. This special off-site, outdoor mindfulness journey will help you to explore your senses, reconnecting with not only yourself, but also the natural world. We will move slowly, taking time to notice our surroundings and the thoughts and feelings that arise through slowing down.
We will meet at the Jackson Park parking lot off of Monaghan Road. Please come prepared with closed-toe footware suitable for walking on trails, and weather-appropriate clothing.
Kristina Domsic, is a certified Forest Therapy Guide, yoga instructor, and ecologist who blends together her expertise to provide unique mindfulness practices. She started Rooted Heart in 2017 to help people connect to their inner selves and the natural world. Find out more about Forest Therapy at www.rootedheart.ca.
Yoga Interweaved with Thai Yoga Massage
with Ireni Stamou
Date and Time: Sunday, August 26, 1 – 3:30pm
Price: $35+ HST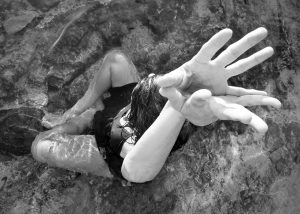 This is a wonderful session for those wanting hands on assists in a yoga practice. By receiving Thai Yoga hands on assistance you will gain a deeper somatic awareness and knowledge of your anatomy and explore how you can experientially align in your movement. Within a gentle Hatha yoga session you will receive Thai Yoga massage throughout the poses. Thai yoga massage is one of the worlds foundations of massage. The practitioner will gently stretch, twist and offer bodyweight, apply pressure with her elbows, knees, palms, and thumbs. Participants will also be introduced to energy work, breathwork and meditation which helps to prepare the body, mind and spirit for receiving hands on work.
Ireni has been practicing bodywork for 20 years and in the last decade she made an important passage in her healing work in Costa Rica: a vibrant eco culture and yoga mecca. Most notably in the last 5 years at The Harmony Healing Centre in Nosara.
Ireni is a certified practitioner from the Lotus Palm School in Montreal and she has mentored with Nancy Topf :Dynamic Anatomy in New York.
Exciting new beginnings brought Ireni to root in the Peterborough community with her family, and, where she will be sharing her practice.
"It was a priviledge to work with Ireni Stamou during my stay in Costa Rica. Her classes were amazing and the bodywork she does is truly transformative. She is incredibly perceptive and intuitive and in our first session she completely changed my lower back. I wish she lived in New York so I can see her more often."
Julianne Moore – Oscar, Golden Globe and Emmy Award-winning actress.
irenistamou.com
Equinox Crystal Mala Making Workshop
with Laura Dunford and Courtney Buckley
Date and Time: Saturday, September 22, 12:30 – 4pm
Price: $85 + HST -price includes your beautiful crystal mala to take home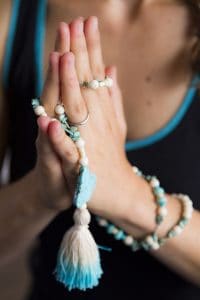 The turning of the seasons is a time for ceremony and celebration. As summer turns to autumn this year, let us explore intention and abundance while creating something that we can carry with us and cherish into the future. Join Courtney Buckley and Lauretta Dunford for an afternoon of intentional creation. On this day, participants will create their own unique crystal Japa Mala. Malas are beautiful beaded necklaces, with 108 beads, that are traditionally used as a tool for meditation.
Rhythm of the day:
Through meditation in motion and stillness, we will calm our minds, and open our hearts, making a clear path for our intentions to arise. After our practice we will begin our creations. A thoughtfully selected variety of crystal beads will be available. Each participant will have the opportunity to choose their own unique combination of beads with assistance if needed. An abundance of space will be held for creating your Mala. We will discuss techniques to cleanse and charge our malas and how your mala can support you in your meditation practice. In closing we will experience a mantra meditation to offer support and guidance in moving forward with love, strength, and a clearer sense of self. Connecting with your inner power to manifest dreams into reality. Space is limited, so register in advance to ensure your space!