This January, 15 beautiful souls went into the Costa Rican rainforest to retreat, sharing 7 days of transformational yogic practices for my 2nd annual Rhythms of Joy Yoga Retreat. We gathered in a vibrant rainforest oasis, Finca Luna Nueva, a retreat center/biodynamic farm that exists as an inspiring model of sustainability and living in harmony with nature. I couldn't imagine a better place for us to dive into practices that cultivate wholeness, harmony, and unity consciousness.
Our delicious, healing food was grown and raised with love and compassion…..spinach trees, turmeric, ginger, so many fruits, happy chickens, pigs and water buffalo cheese and ice cream! YUM!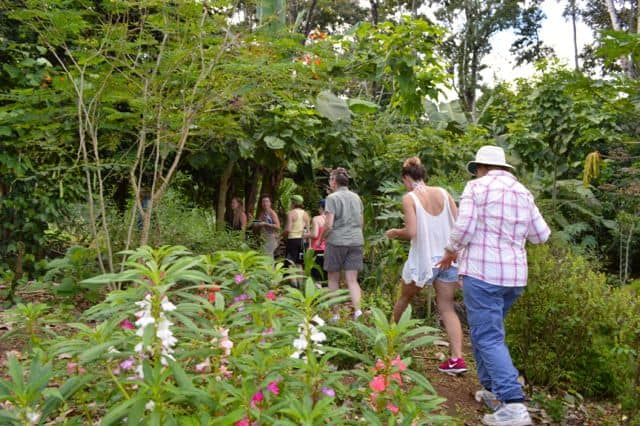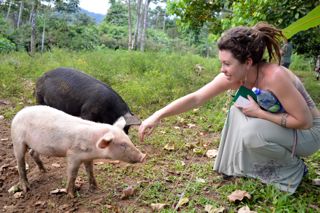 Creating Space
Holding a sacred space for transformation and heart centred self exploration with my dear friends Joshua and Luna is a dream come true, again. Luna, Joshua and Jaya are bright lights who illuminate the space around them.